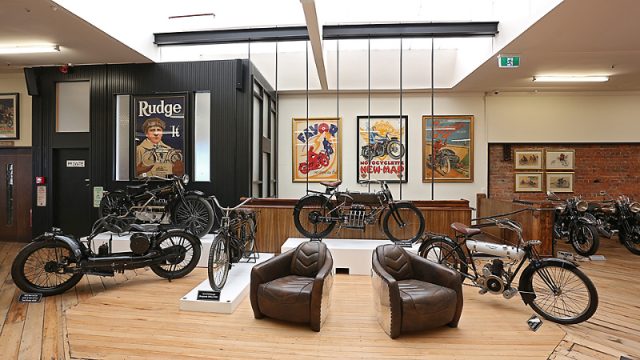 Classic Motorcycle Mecca, the new home of around 300 classic motorcycles in Invercargill,  officially opened its doors last night for the first time.
A large crowd gathered of close family and friends, motorcycle enthusiasts, media and local politicians. Some well-known motoring personalities were also in attendance including Guy Martin, Greg Murphy and Kristeen Britten. The party was even attended by a small number from Nelson, including, previous owners of the collection, Tom and Heather Sturgess. All had gathered to get a sneak peak of the collection before it opened to the public for the first time this morning.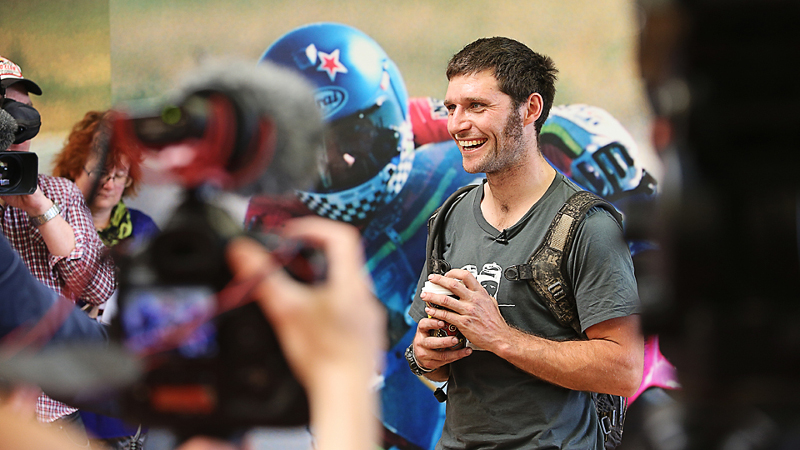 In what was a fantastic evening the crowd was treated to a rousing bagpipe display, delicious drinks and nibbles served by MASH Catering, and scored a sneaky a first look through the collection. All 300 motorcycles were on show as well as the collection's extensive motorcycle related artwork display.
"This has been an amazing project, said Executive Director of Transport World, Joc O'Donnell.  "We have loved creating the space in which to house these incredible bikes. It's wonderful to open today in the lead up to the Burt Munro Challenge and I hope everyone who sees Classic Motorcycle Mecca enjoys it as much as we do".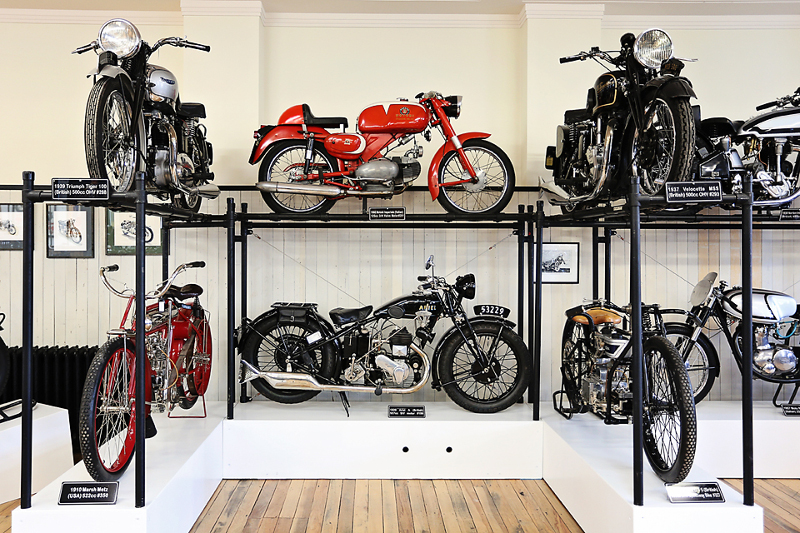 The opening of Classic Motorcycle Mecca brings to halt a large scale restoration project that has taken over six months to complete. Two centrally located Invercargill buildings have been restored to house the collection as well as the opening of a new inner city café Meccaspresso.
Classic Motorcycle Mecca is home to around 300 motorcycles and motorcycle focussed artwork. The collection ranges from a 1902 Peugeot motorcycle to a 21st Century Simms Corbin Custom and includes brands such as AJS, Ariel, BMW, Brough Superior, Harley Davidson, Henderson and Indian as well as little known brands such as Schwinn and Zundapp.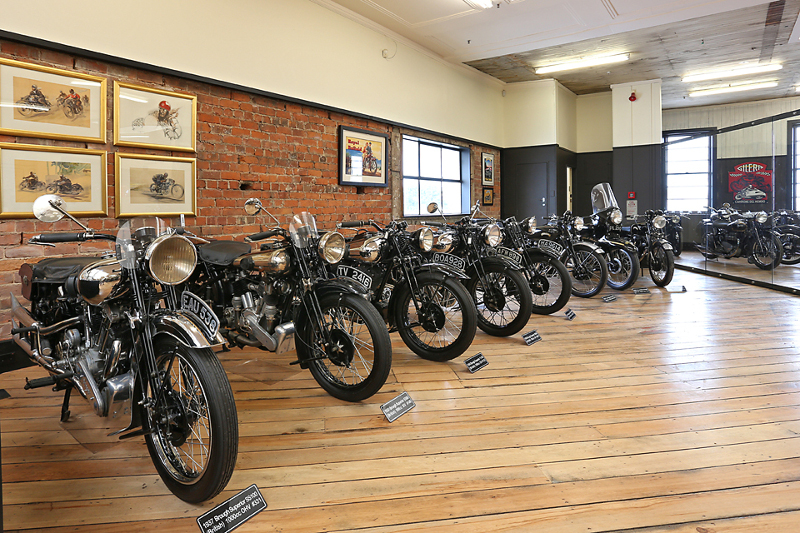 The establishment of Classic Motorcycle Mecca follows on roughly one year from the opening of the successful Bill Richardson Transport World. To date thousands have been welcomed through Bill Richardson Transport World's unique blend of conference and event facilities, automotive displays, family fun and growing wearable art collection.