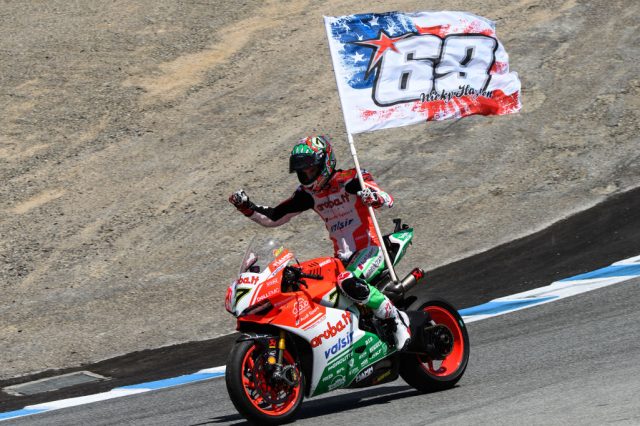 Ducati WorldSBK rider bounces back from injury to take Race 1 at Laguna Seca.
Just three weeks after a crash at Misano that broke his back, Chaz Davies has bounced back to the top of the field, taking Race 1 at Laguna Seca ahead of Jonathan Rea and Tom Sykes.
Davies quickly pulled away at the start with the two factory Kawasaki starting from third position. He then took the lead during lap 11, and with three laps to go he gave the final, decisive push.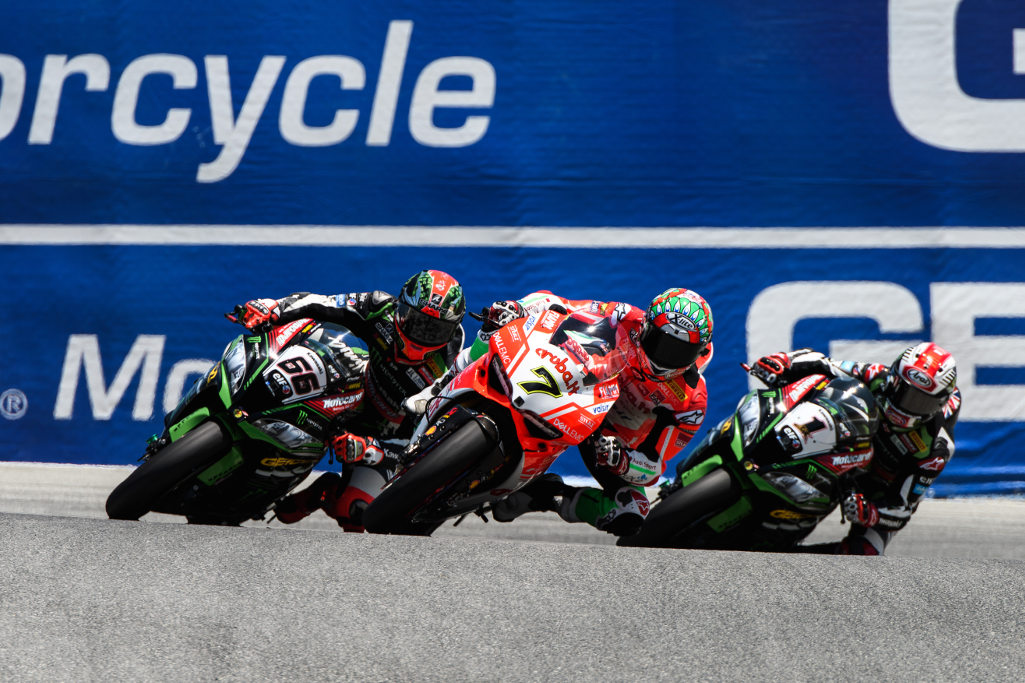 "It's been a couple of tough weeks, sitting on the sofa or the physio bed, so to come back and win at Laguna Seca is special, Davies said. "This victory means a lot to me, because I've been talking to my crew before coming here and I said 'if I can race, I'll be ready to have a go at the victory'. But, it's easier said than done. The race was tough. Track temperatures were really high and the grip level dropped. I couldn't trust the front completely, but managed my own race. I was expecting Johnny to attack in the final laps but that moment never came and we sealed one of the most memorable wins of my career. Now we'll think about a strategy to attack starting from third row tomorrow."
The weekend's result brings the Welshman's season tally to four victories, for a total 24 in his WorldSBK career, 20 of which came with Ducati. '