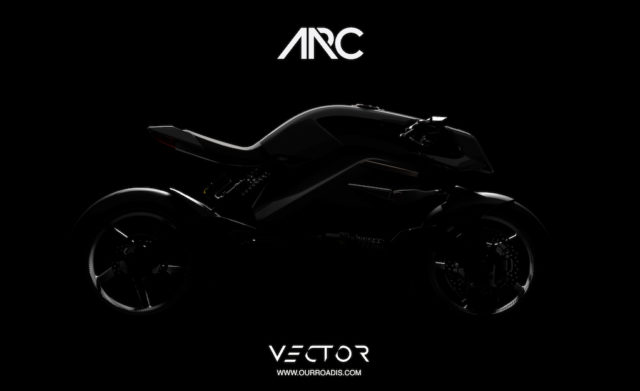 While we admit we've never heard of them before, that's not stopping British firm Arc Vehicle from promising "the most fulfilling, safest and cleanest motorcycle. Ever."
Set for its global unveiling at EICMA in Milan on the 8th of November, the Arc Vector will be the world's first fully-electric cafe racer with what the company calls a Human Machine Interface.
What the hell is that we hear you ask? We thought the same! Thankfully, former head of Jaguar Land Rover's innovation hub-come-skunkworks division – the "Whitespace department" – and founder of Arc Vehicle, Mark Truman, can explain.
"Technology, performance, safety and experience come together like never before on two wheels, he says. The Vector is more than just the world's most premium electric motorcycle; it's the world's first motorcycle with integrated multisensory HMI (Human Machine Interface), it's an innovative heads-up display helmet and it's a tactile riding suit – all making up the most involving motorcycle experience on the market today."
'Most Premium'. Yep, as you'd expect from a former Jaguar Land Rover boffin, the Vector isn't likely to be a bang for buck ride, instead, it is likely to sit at the very high end of the motorcycling price bracket. But that's not to say it won't be worth it.
The company may only be 18 months old, but the teaser image released ahead of EICMA shows a promising – if polarising – design with plenty of top-notch materials. For instance, the wheels appear to be made from carbon fibre, while the suspension takes a leaf out of the crazy "Mad Boxer" school of design and ditches conventional forks for a twin-swingarm suspension system.
While power figures, or in fact, any other details have been released by Arc Vehicle yet, this will definitely be a company to watch.