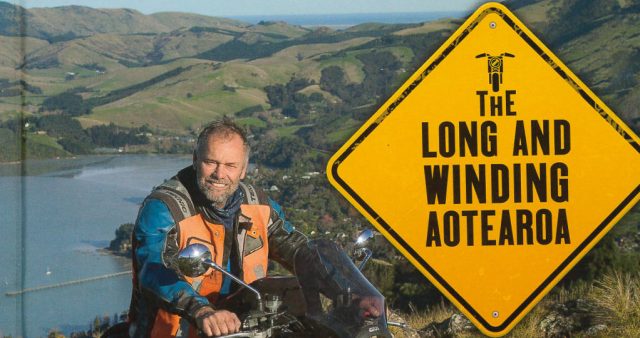 For those who thought one motorcycle travelogue was much like another, it's quite possible George Lockyer's "The long and Winding Aotearoa" will change your mind.
The title may inspire thoughts of a marathon read, but in fact, this is not the case.
Aotearoa is not that long in terms of its top-to-toe distance, so – even with detours – the read won't be as long as say, a trip from Auckland to Wellington or more appropriately, Christchurch to Blenheim,  from cover to cover.
While this is an excellent, wet weekend read in its own right, Lockyer's latest also serves as a coffee table book; one which can be easily leafed through to find anecdotal tales of life in New Zealand's recent history, as told by a mixture of colourful locals who lived it.
These personal interludes are woven into an informative bottom-to-top tour of New Zealand.
Lockyer and his trusty Triumph Bonneville, launch out of Christchurch to visit destinations one might travel to on an easy day's ride, before restarting from a new location the next day, and proceeding around the country.
On the way, the reader is treated to the casual rider's very lightweight philosophies on what makes a good ride a great one, and an encyclopaedic glimpse of towns, surrounds and local regional history.
This is Lockyer's second book and draws on his proven ability to interview a diverse range of people while at the same time, delivering a cohesive roadmap linking those interviewees together.
The writing style reflects Lockyer's self-confessed gentle approach to riding, making the book suitable for widely different audiences – even those who don't especially like motorcycles – and the photographs capture the attention of the skim reader, drawing them into the writing and the journey.
Is it then, the perfect travelling companion book?
Perhaps, but most would likely appreciate The Long and Winding Aotearoa as a book which inspires readers to explore destinations independently, having first 'visited' those destinations with Lockyer serving as guide.
Even those who have travelled the same routes as Lockyer does; will likely find gems of interest they were not aware of.
This book is not merely one that is read once, then consigned to the bookcase.
Rather, it is a book which the returning reader will find all the more rewarding for constant reviewing, if only to plan their next road trip to one of Lockyer's many places of interest.
Sound like a bit you you? Buy it now from the BRM Shop
The Details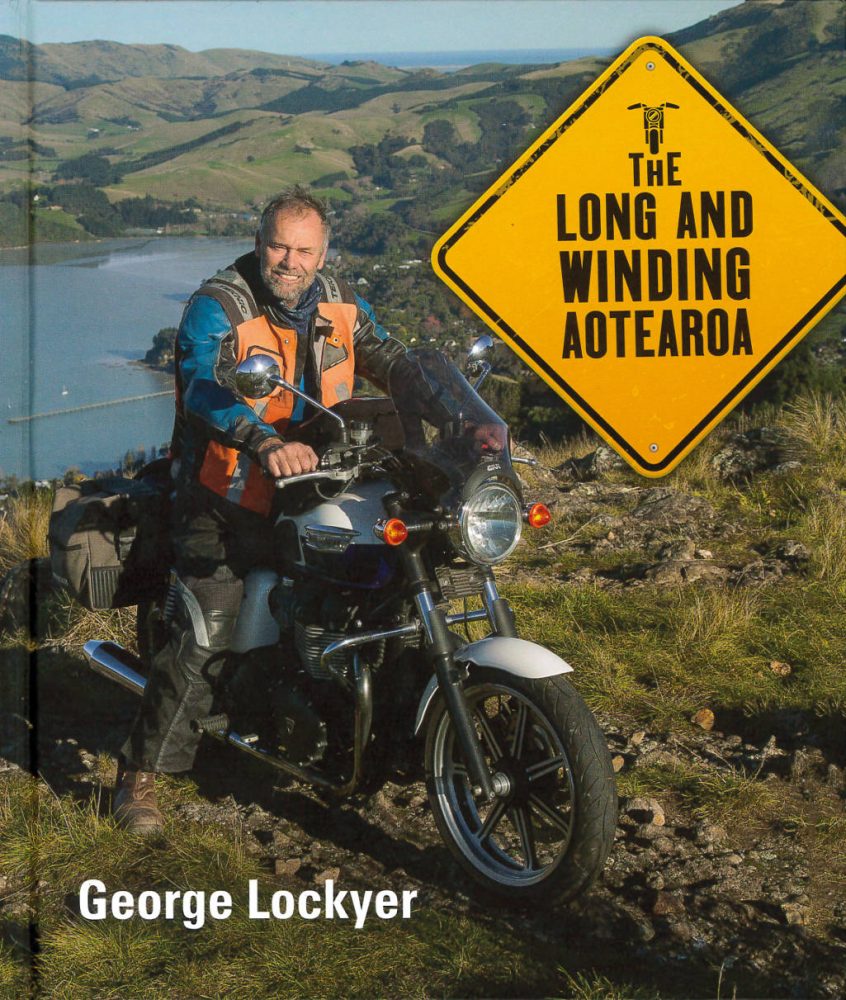 The Long and Winding Aotearoa
By George Lockyer
Published 2017 David Bateman Ltd
ISBN 978-1-86953-977-1
Reviewed by Sean Willmot