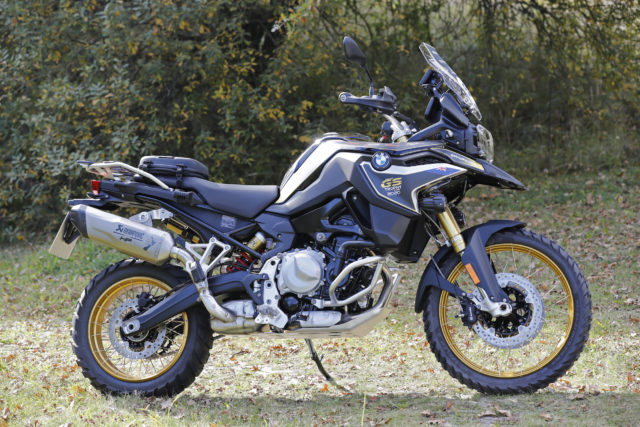 Preparation of 140 BMW F 850 GS for the iconic adventure competition.
With the shipping date fast approaching, BMW Motorrad is busy finalizing the preparations on 140 BMW F 850 GS motorcycles that will be shipped to New Zealand for the International GS Trophy Oceania in February 2020.
Such has been the growth in interest from riders around the world, the event now requires 140 motorcycles to be readied – a significant increase on the 114 BMW R 1200 GS Rallye machines that were prepared for the Central Asia 2018 edition.
And these are no ordinary BMW F 850 GSs, for the 2020 edition BMW Motorrad has elected to build a bespoke edition with a unique combination of specification and colours unlike any to be found in the showrooms.
The choice of the F 850 GS is a return to BMW Motorrad´s middle class GS offering, following in the tyre tracks of the F 800 GS that proved itself indestructible over three Int. GS Trophies in 2008, 2010 and 2012.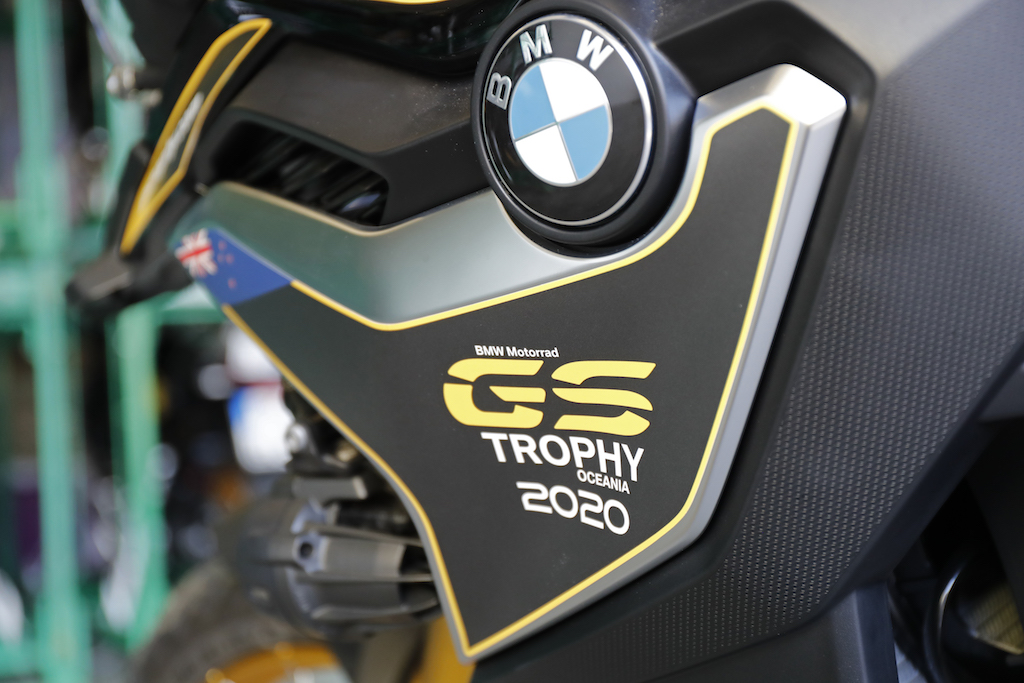 The BMW F 850 GS.
Launched at the Milan Show EICMA for the 2018 model year, the F 850 GS is an all-new design, replacing the long-running and highly successful F 800 GS.
A new parallel twin cylinder engine with a 90-degree crank offset with a 270/450-degree firing order; a new monocoque bridge-design frame; all new chassis design, with the fuel tank now over the engine; a lower seat height and bodywork that provides the rider greater protection while allowing maximum movement for off-road riding. Potent at 70kW (95hp), the new GS middle class is built for off-road agility given its 21/17-inch wheel combination, off-road specification suspension and off-road oriented ergonomic design.
While powerful and clearly dynamic, the F 850 GS offers the latest electronic rider aids. Enduro Pro mode, Dynamic Traction Control DTC, Dynamic ESA, ABS Pro, even a quickshifter makes rider operation confidence inspiring and safer. All this new technology is made easier to access and operate through a new 6.5 inch TFT screen that comes with BMW Motorrad Connectivity so the rider can also make phone calls, listen to music or navigate while riding.
Now the time has come for the F 850 GS to prove itself in the toughest challenge any GS can face – the Int. GS Trophy.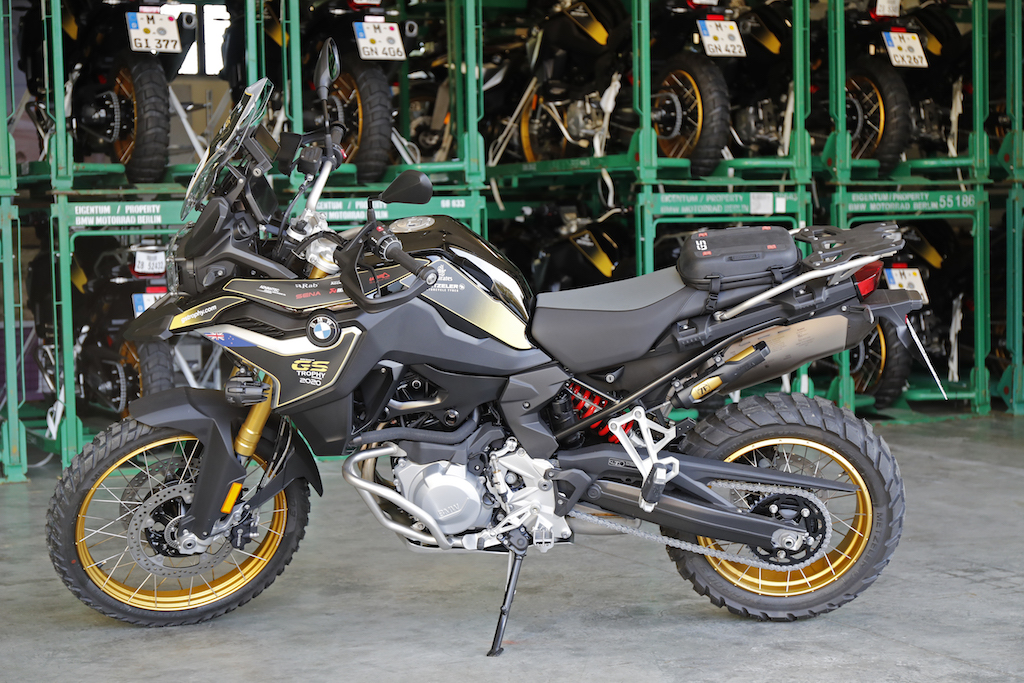 The BMW F 850 GS Int. GS Trophy 2020.
Aesthetically the BMW F 850 GS Int. GS Trophy special model has its own one-off colour scheme and detailing on components. Most striking will be the unique black and yellow colour scheme with Int. GS Trophy graphics. Contrasting with the black/yellow will be gold anodizing on the upside-down forks and cross-spoked tubeless-spec wheel rims.
BMW Motorrad always offers customers a vast range of options and accessories to individualize their GS motorcycles, and from this long list the following has been selected for the Int. GS Trophy machines.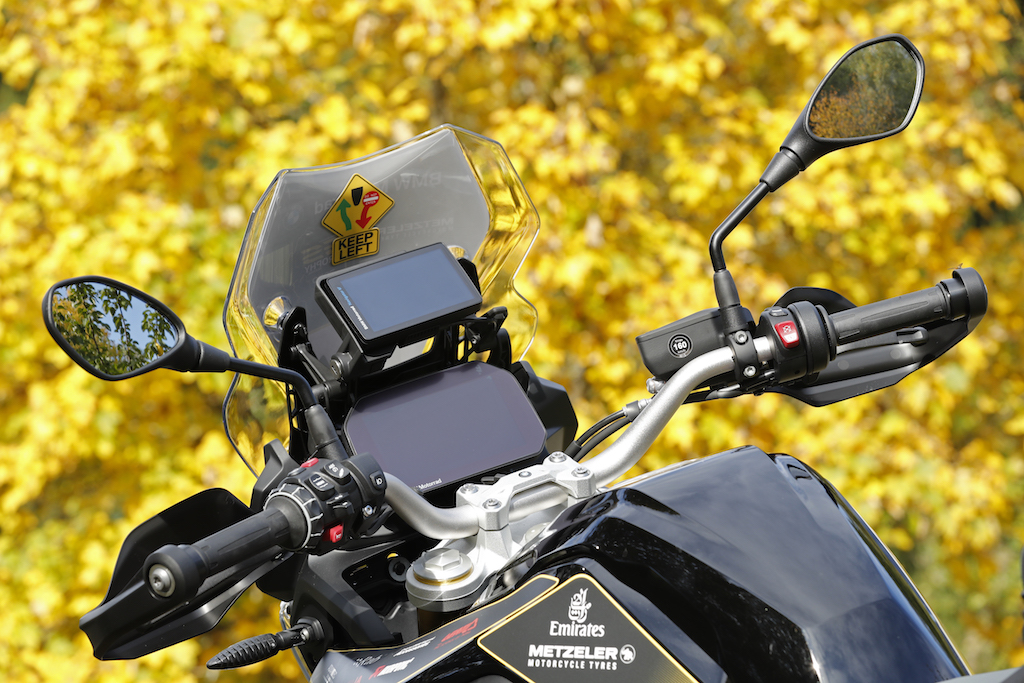 BMW Motorrad Optional Equipment.
Dynamic ESA (Electronic Suspension Adjustment)
Dynamic Traction Control DTC
Gear Shift Assistant Pro
Riding Modes Pro (Dynamic/Enduro/Enduro Pro)
6.5" TFT screen with BMW Motorrad Connectivity
LED daytime running lights
LED turn indicators
Preparation for navigation
Heated grips
Off-road tyres
Luggage rack with case holders
HP Sports silencer
And so, to New Zealand!
In the coming days the 140 BMW F 850 GS motorcycles will be crated, placed in containers and sent on the long sea voyage to New Zealand.
For more information on the Int. GS Trophy please go to www.gstrophy.com.