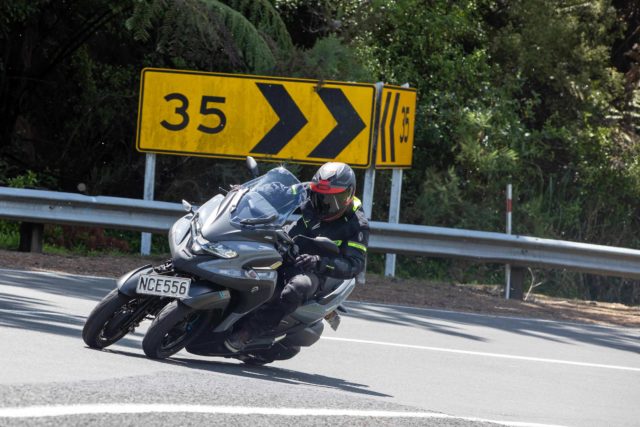 Hurray! Summer is here! And what does that mean? Hopefully an end to 'annus horribilis' (as Paul Owen puts it in his column) and onto a better year, with new bikes and plenty of riding.
The new bikes are certainly coming through thick and fast, with our news pages not enough to fit all the latest releases in. Mainly, the new models are lighter, faster and with more techno goodies than the previous version, although it's refreshing to see bikes like the BMW R 18 that we featured last month which are simply an exercise in who's got the biggest wins.
Yet, it was with interest that I read the launch report of the new Ducati Multistrada from Adam when it arrived in my inbox. With the inclusion of their mighty V4 from the Panigale and a whole host of new tech including radar front and back, you'd have to think this model is as far away from an adventure bike as you could get. But Ducati has been clever, with the V4 so refined that it's actually lighter and almost as small as the V-twin it's replacing, while ergos and a move to a 19-inch front wheel have made it a better machine on the gravel. Okay, you aren't likely to ride across a desert on one, but a lap of the country taking in gravel roads and a few trails are seemingly well within the remit of the new Multistrada.
As we all know, sales of everything are going through the roof, including motorcycle sales. And it was interesting to receive the latest figures to see exactly what's been selling. Overall, there's a broad cross-section, with occasional spikes like Suzuki's legendary DR650 which has been on run-out due to the lack of ABS. And then there are brands which have just got the right product at the right price, like Royal Enfield who sold 20 Himalayans and 19 Interceptors in the month of November. Or Yamaha's MT-07 which managed to notch up 17 sales while their new Ténéré sold an impressive 18.
Most of the models selling in double figures seemed to have one thing in common – they were almost all LAMS-approved, meaning there are lots of new riders getting onto two wheels, which is great to see. And with so many great LAMS bikes now available like the leaning Yamaha Tricity 300 I test in this issue, it's encouraging to see the market bouncing back from what was a disastrous start to 2020.
We've managed to arrange ourselves a bit of a break over the Xmas/Summer period, which will be a welcome rest between deadlines. As I mentioned last month, we've got the 200th issue of BRM coming up, so we'll be working hard over Summer to make it an epic issue of Kiwi machines, people and places. Make sure not to miss it. And if you've got something or someone you think deserves a place in this special edition, please drop us a line at [email protected]
Have a great Summer and ride safe.
Paul