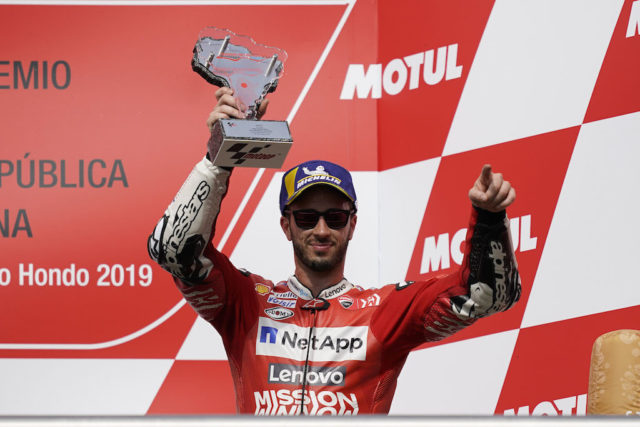 The Mission Winnow Ducati team stepped on the podium once again today at Termas de Río Hondo (Argentina) with Andrea Dovizioso, third on the finish line. The Italian, who started from first row, dictated the pace within the group of riders fighting for the podium while chasing Marquez, and held second position for most of the race to fend off his rivals valiantly until the very last lap before facing a drop in tyre performance. Dovizioso's third-place finish marks his second consecutive podium in 2019 after a thrilling victory in Qatar and puts him in second position in the championship, just four points behind the provisional leader.
Danilo Petrucci, who started from tenth position on the grid after a difficult qualifying session, mounted a strong comeback and climbed back up to fourth position before facing, like his teammate, a tyre drop in the final stages and finishing sixth.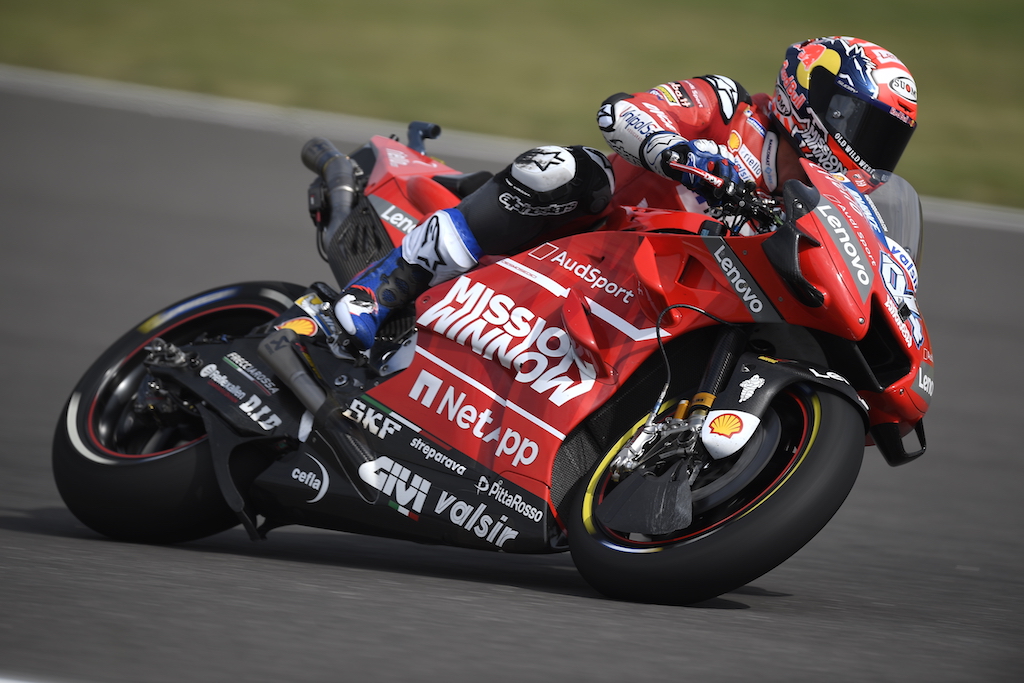 Andrea Dovizioso (#04 Mission Winnow Ducati) – 3rd
"I'm undoubtedly happy with the podium, which was our goal ahead of this round on a historically difficult track for us. On the other hand, I'm not particularly satisfied with how the rear tyre performed, because we couldn't pull away towards the end of the race, which is the opposite of what we expected in light of what we've seen during practice. In the last lap, I couldn't shake off Rossi or pass him back, it would have been too risky and 16 points are still very important for us. For sure, we collected some interesting data, which we'll analyse in depth ahead of next race. Austin is yet another tricky track for us theoretically, so our goal in Texas will be to try to step once again on the podium."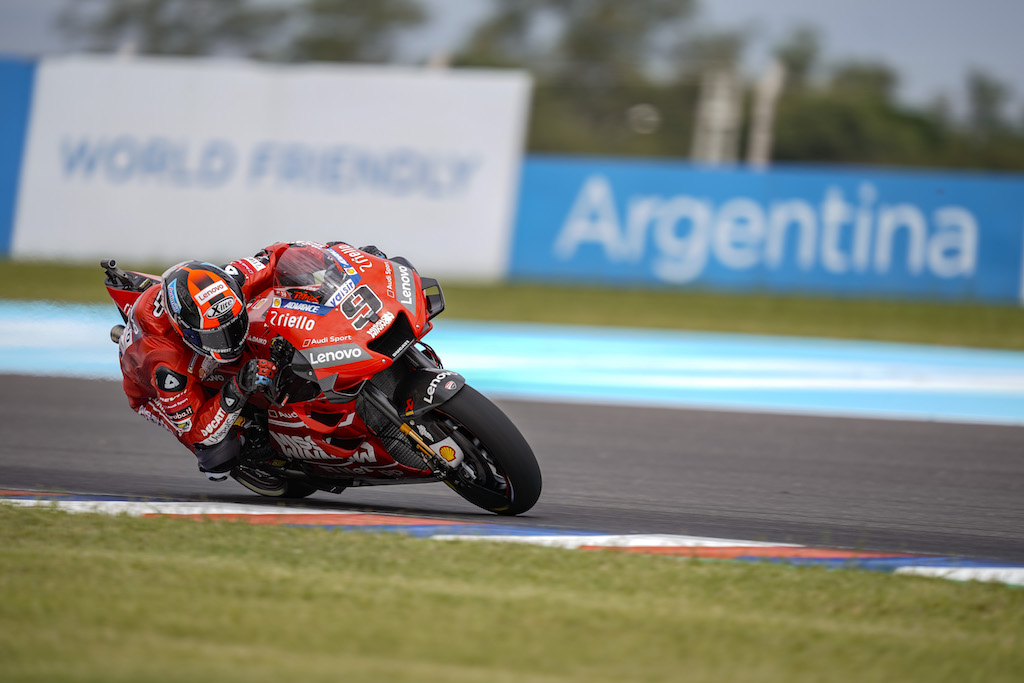 Danilo Petrucci (#9 Mission Winnow Ducati) – 6th
"I'm happy because, after making some mistakes during qualifying, today we managed to give our best out there on track. Had I started a bit closer to the front, I probably could have fought for the podium until the very end, but I had to ask a lot to the tyres to climb back through the field and in the last couple of laps I was really struggling with the rear under braking, so I had to play defense. Still, I'm satisfied because we worked well here, improving day by day, and I want to maintain the momentum at Austin, where first and foremost I'll need to be stronger in qualifying. Our goal is to ride constantly at the front and score points, which will be crucial in such a long season."
The Mission Winnow Ducati team will resume action at Austin (United States) for the third round of the MotoGP World Championship, scheduled for April 12-14.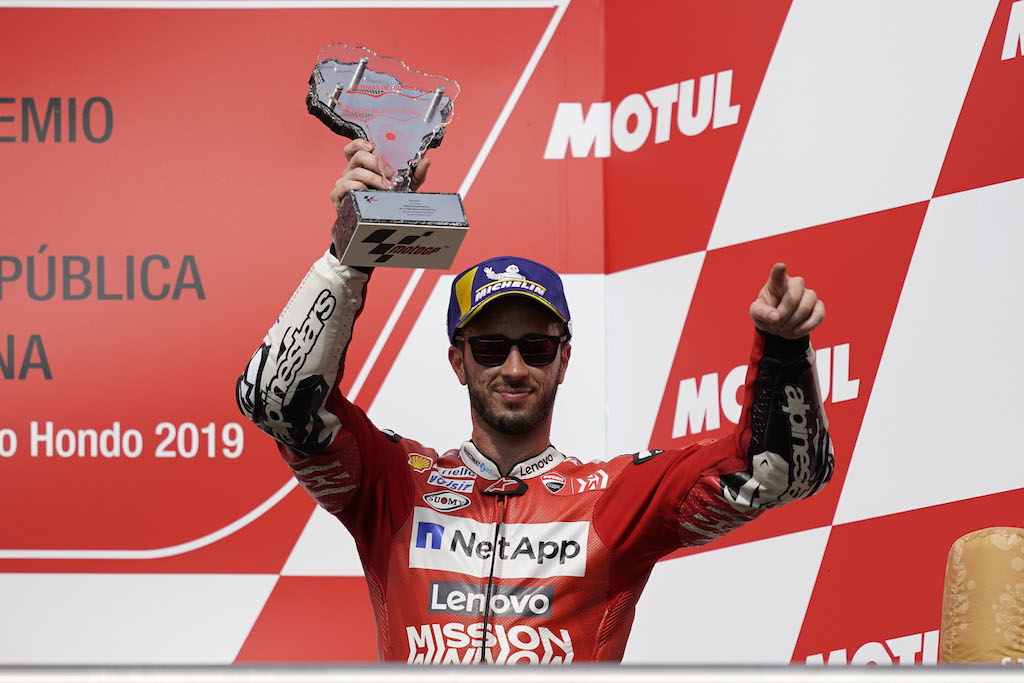 Words and Photos: Mission Winnow Ducati Press