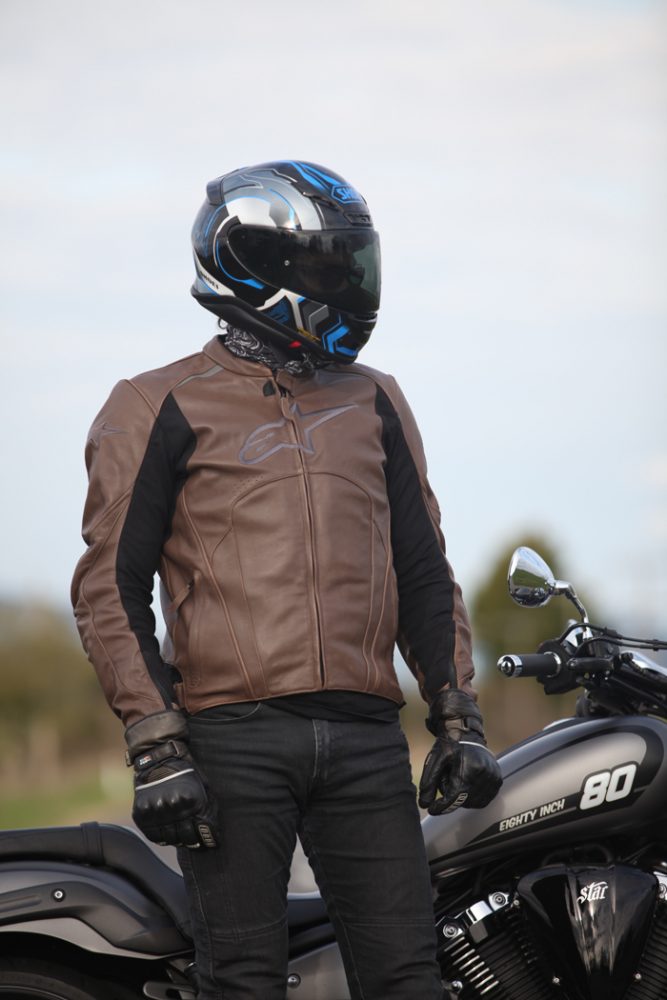 Distributed by Crown Kiwi Enterprises
Priced at $599.90
Rating: 9/10 for summer cruising
Great for summer riding and smart enough to be first off the rack when you're heading out for somewhere that requires a tidy but not alien look – blending with those not fortunate enough to ride, this supple leather jacket ticks a lot of boxes. Compatible with Bio Armour back protector (sold separately) and with elbow and shoulder CE approved armour in place, as well as a removable back pad, this is a motorcycle jacket through and through. The stretch zones in the arms make for a smart, taylored fit that is comfortable and doesn't flap in a strong breeze or even stronger head wind.
Nice detail and unmistakeably good soft leather makes these jackets even smell like a quality garment (as you'd expect for the price). Not really suited for riding in the cold, they are ideal in summer or a month or two either side on fine days. Not waterproof, they will shuck a light shower should you get caught out. The cut lets them feel natural on anything from a cruiser to a sporty model, although not the model they recommend for full-on sportsbikes – there are more armoured versions for that genre.
The mesh comfort liner has pockets in both sides to complement the external zip-closured ones and the collar is comfortable and breathable – great for warmer rides. Even the front logo is nicely embroidered on, adding a nice finishing touch.
So even if you aren't on your bike, it's so comfy and nicely styled that it's likely to become a favourite…