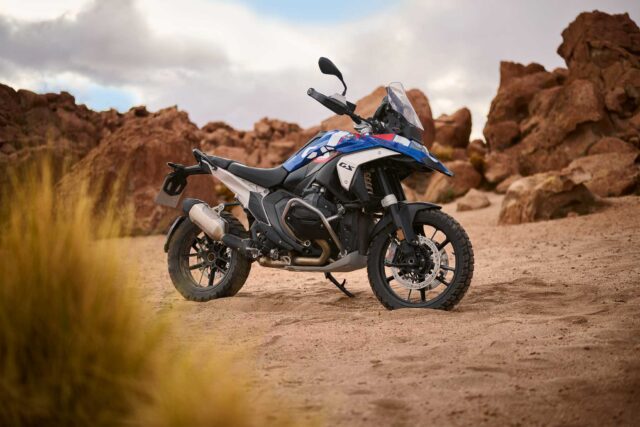 BMW expects to 'take the competition by surprise' with the 'Next Level GS' unveiled worldwide today. Designed to be less complex with a significant reduction in weight, despite the increase in capacity, the 2024 R 1300 GS is looking like it's going to be the most versatile and capable version of BMW's flagship adventure machine.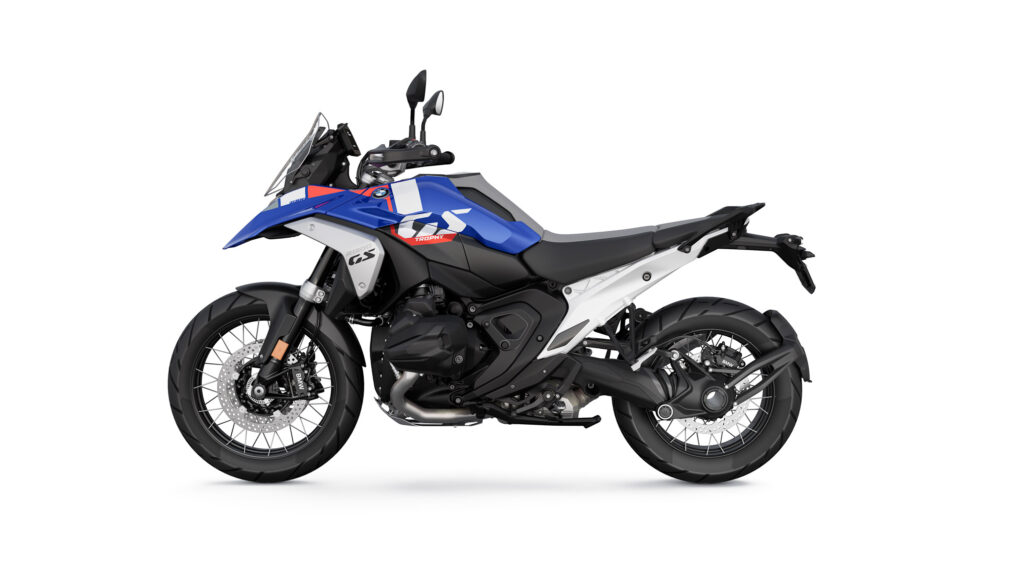 The biggest news is a claimed 12-kilo weight saving compared to the previous model thanks in part to the completely redesigned boxer engine, which features a new bottom-mounted gearbox and BMW's Shiftcam technology. With variable valve timing and valve stroke on the intake side, not only is the new 1300 GS the most powerful boxer engine ever, but it's also the most flexible.
With a capacity of exactly 1300cc, the updated powerplant has a claimed max output of 145hp @ 7,750rpm, while a stonking 149Nm of torque comes in at 6,500rpm which should make this a weapon for loading up and hitting the road. But it's not just the powerplant that's seen significant improvement, with the GS featuring new suspension and the sheet metal shell main frame now made of steel. In addition to being significantly optimised in terms of installation space, this also offers higher levels of stiffness than the predecessor model.
For the rear frame, the previous tubular steel structure has now been replaced with a die-cast aluminium construction, while the new EVO Telelever front wheel guide with flex element and the revised EVO Paralever rear wheel guide also provide even greater steering precision and ride stability.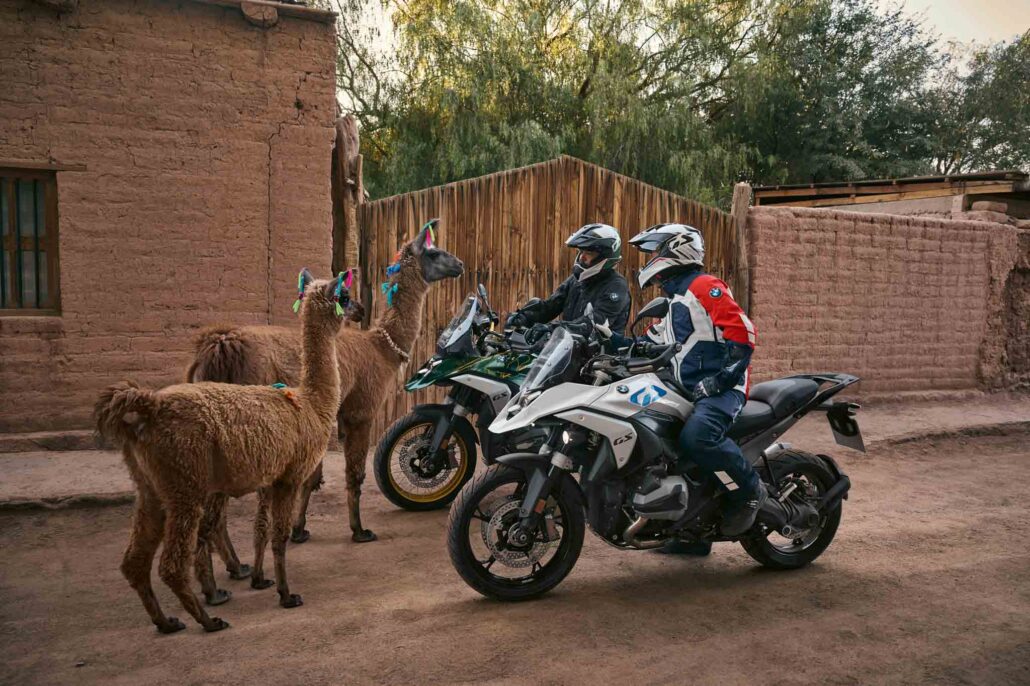 Electronics have also been giving a boost, with four riding modes now standard, with Rain, Road, Eco and Enduro available. And if the big GS has always been a bit tippy-toe for you, there's now the option for adaptive vehicle height control to work in conjunction with the DSA electronic suspension. There's now also the option of sports suspension, with 20 mm more spring travel at the front and rear and an optional athletically firm sports suspension specially developed for the GS, off-road riders are well catered for here.
Continuing with the electronics, active cruise (ACC) and front collision warning/lane change warning now come as standard which should make touring easier, while safety is boosted with full integral ABS Pro as standard to compliment the traction control and engine drag control.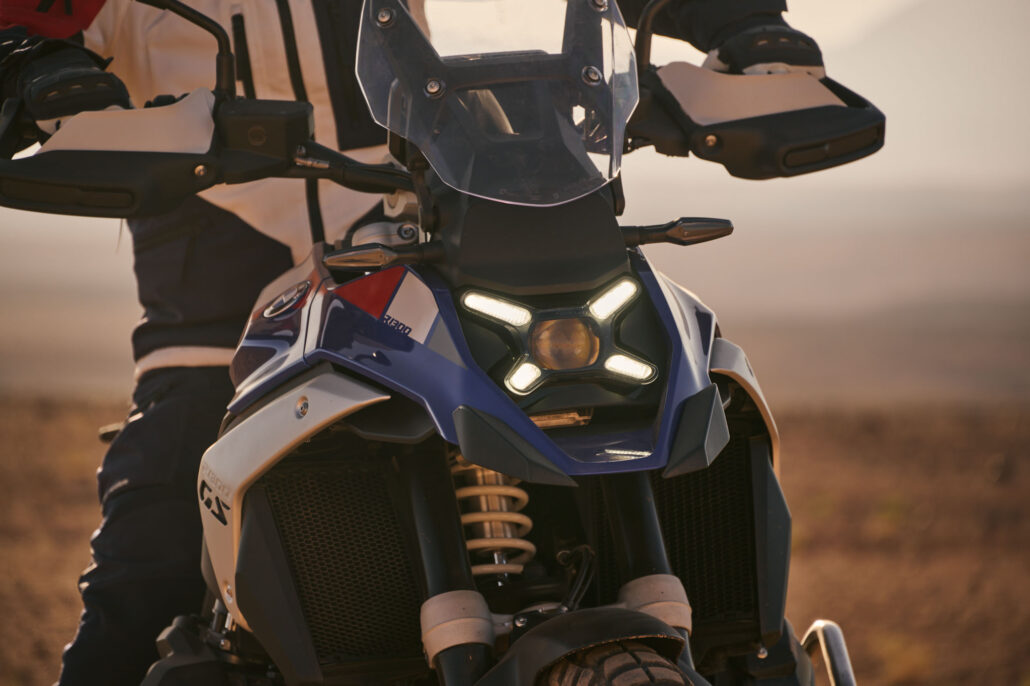 But it's the styling which is the biggest visual change, especially with new matrix LED headlamp which seems to be widely approved from comments online after the images were originally released. The indicators mounted in the hand protectors also look smart, although these possibly won't be that popular with GS owners who actually take their BMW off road.
As usual there will be a host of optional extras available for the new owners to personalise their GS, with seat heating, handlebar risers, luggage, adaptive headlight, riding mode pro and the mentioned adaptive vehicle height control and sports suspension.
Pricing and availability in NZ are expected to be announced soon.