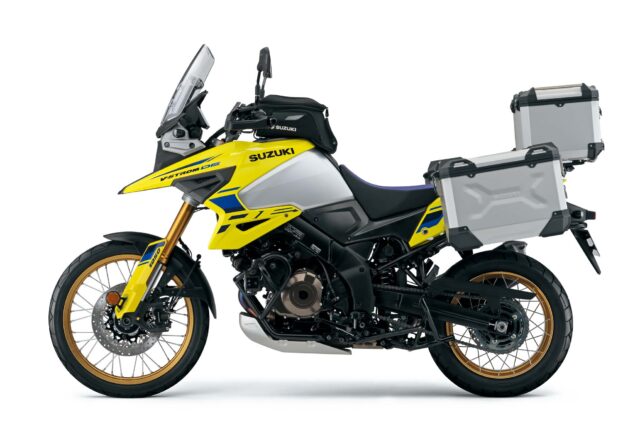 Suzuki has announced an update to the venerable V-Strom 1050 which should add a bit more adventure flavour to the manufacturer's V-twin flagship.
The new 1050DE has been tweaked to make it more suitable for slightly rougher terrain, with the spoked 21-inch front wheel the biggest visible change to the current model. Featuring Dunlop Trailmax Mixtour adventure tyres as standard, the narrower and taller front wheel should make the V-Strom feel better on loose surfaces, with the added benefit of more ground-clearance (190mm).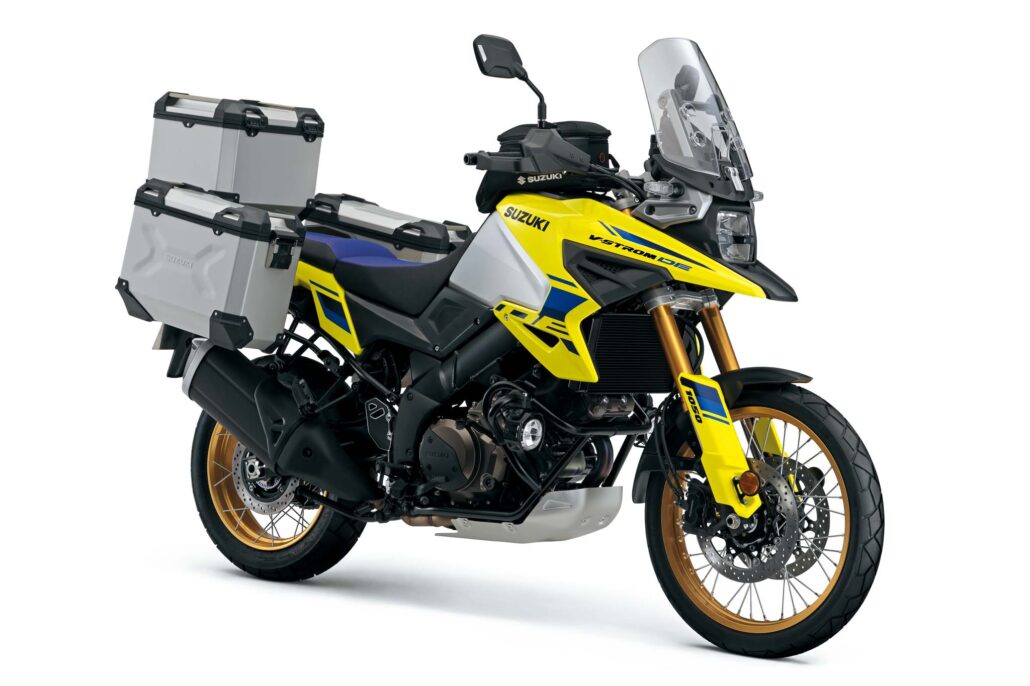 KYB have updated the USD 43mm forks to suit, with new settings to cope with the additional 10mm of stroke (170mm), while a new swingarm and slightly changed geometry retain the sure-footed handling of the V-Strom on the road.
The proven 1037cc engine has seen a few changes, with hollow sodium-filled exhaust valves to help reduce temperature in the combustion chamber. The six-speed transmission has been updated with a longer first gear and sixth-gear for improved performance, while an up/down quickshifter will provide smoother shifting and improved controllability.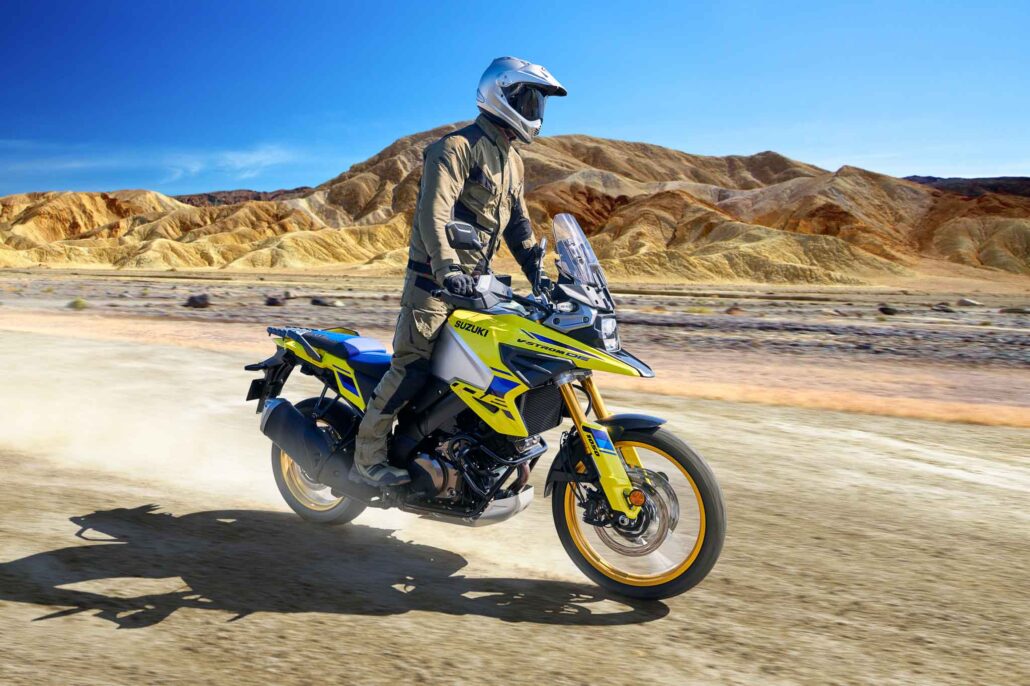 Still producing 107PS at 8,500rpm and 100Nm at 6,000rpm, the output will now be more controlled off-road with a Gravel mode on the STCS using engine timing to reduce power while still offering drive to the rear wheel. Three other modes (Active, Basic, Comfort) also offer varying throttle responses. ABS is now also switchable at the rear, making sure the updated V-Strom is more suited to gravel and mild adventure riding, with two other modes offering differing levels of intervention.
Wider handlebars, steel footpegs and an aluminium sump guard are all features on the DE version, while a shorter screen will offer more vision ahead for the rider.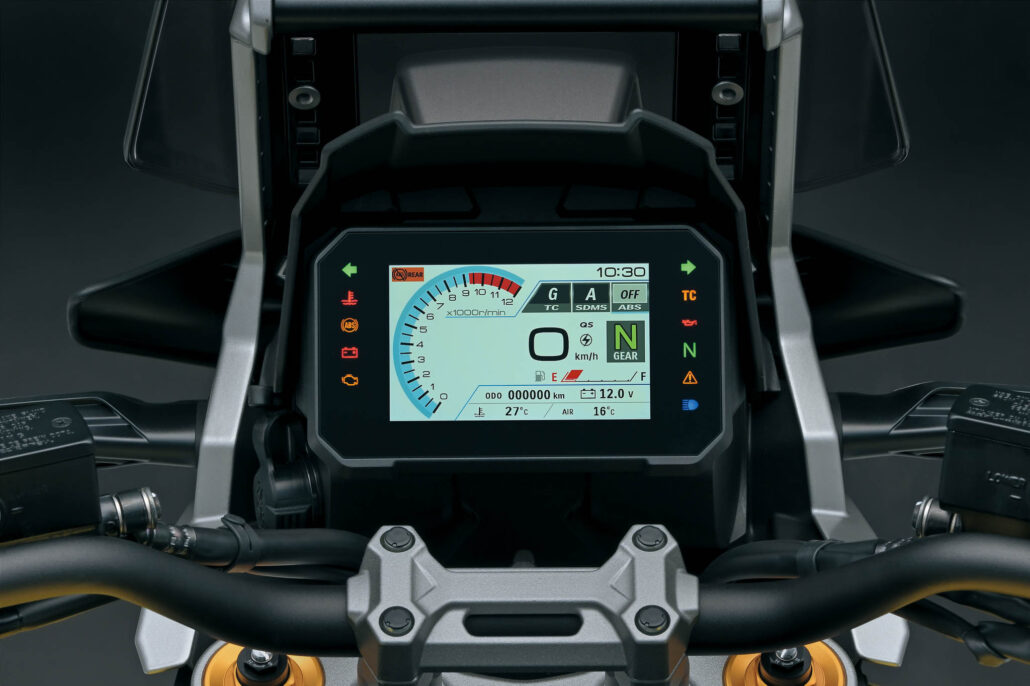 A new 5-inch TFT screen is much easier to read than the previous LCD item, with Drive Mode, ABS and Traction Control settings all easy to see at a glance at the top of the layout.
The front fender has been changed to a three-piece construction for added durability, while a new sidestand and centrestand are designed to work with the added ground-clearance. Finally, a stronger drive chain is fitted to the V-Strom 1050DE to cope with the added stresses of off-road riding.
Expect the new model to arrive in NZ early in 2023, with pricing to be announced closer to the time.