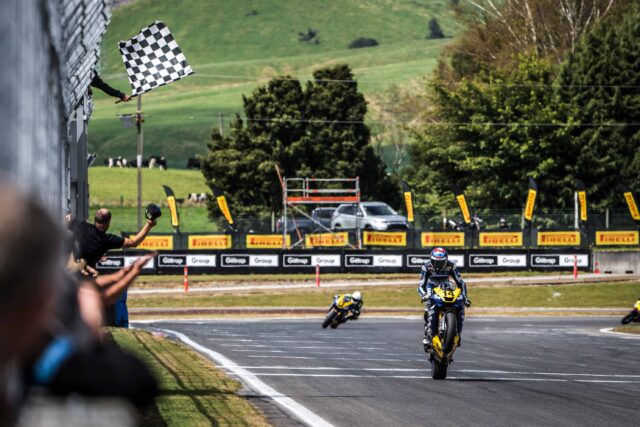 The upcoming 2023-24 New Zealand Superbike Championships season is sure to be another thrill-a-minute affair, with six rounds now marked up on the calendar.
The sport's governing body in this country, Motorcycling New Zealand (MNZ), said it was thrilled to announce this week the official dates and venues for a new-look 2023-24 series.
"Tentative dates had been released earlier this year for the forthcoming season. However, there have been some changes that necessity or opportunity has created," said MNZ road-race commissioner Andy Skelton.
"Our apologies for this, but we're sure all riders will appreciate the outcome."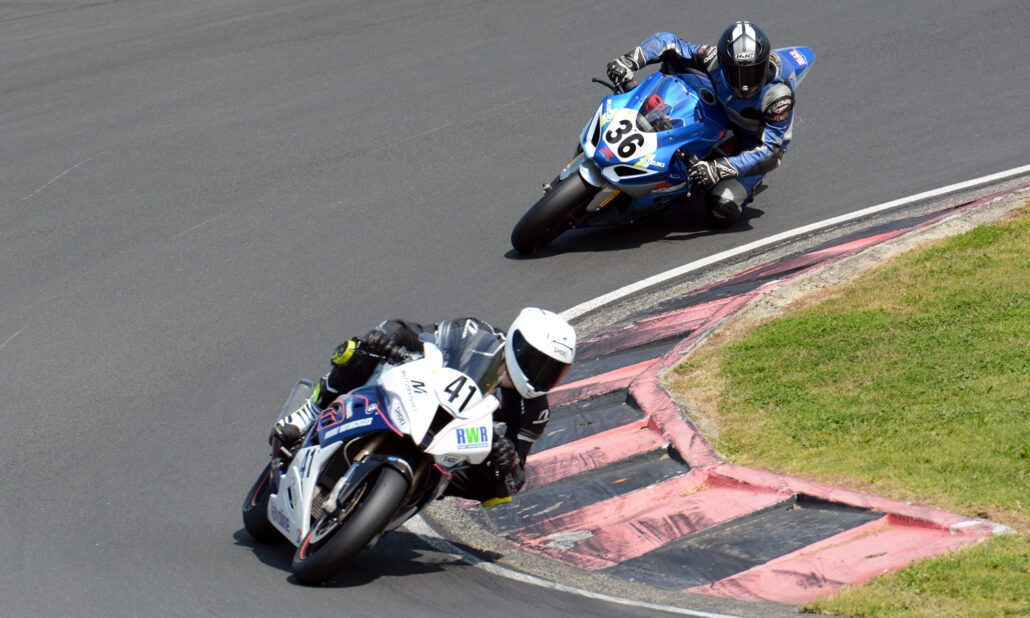 Once again the Suzuki International Series and New Zealand Superbike Nationals will be combined, a recognition of the popularity, significance and relevance of both competitions.
The popular annual three-round Suzuki International Series, including the world-renowned Cemetery Circuit street race event in Whanganui on Boxing Day, kicks off this busiest time of the year for New Zealand's elite motorcycle road-racers, with the New Zealand Superbike Nationals flowing on nicely after that, three events in the South Island and then the MotoFest festival weekend at Hampton Downs, north of Hamilton, to wrap it all up.
Skelton explained that points from five of the six rounds will be counted in 2023-24, with riders able to discard their worst round score, allowing teams and individuals to manage their budgets and choose which rounds they wish to attend and which one they might choose to skip.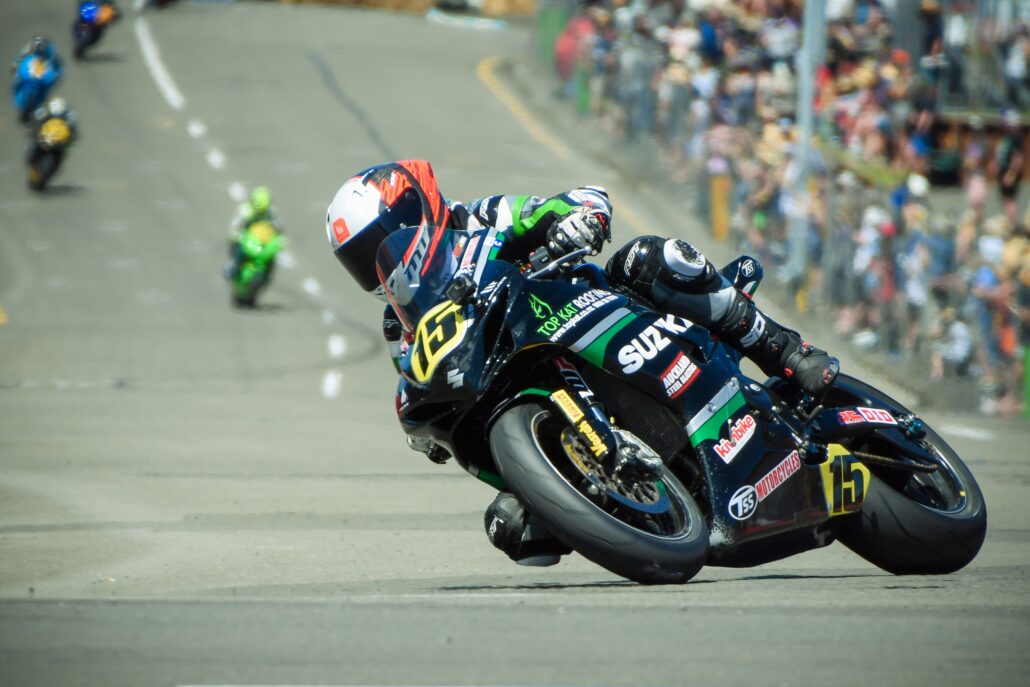 The New Zealand Superbike Championships (NZSBK) rounds for 2023-24 will be:
Round 1, Suzuki Series at Taupo, December 2nd/3rd; Round 2, Suzuki Series at Manfeild, December 9th/10th; Round 3, Ruapuna in Christchurch, January 6th/7th; Round 4, Levels at Timaru, January 13th/14th; Round 5, Burt Munro at Teretonga, February 9th/10th/11th; Round 6, MotoFest at Hampton Downs, March 2nd/3rd.
The New Zealand Grand Prix title races will be run concurrently with Motorcycling Canterbury's NZSBK round at Ruapuna.
The New Zealand Tourist Trophy title races will be hosted at Taupo as a separate, stand-alone event on March 9th and 10th.
"This will also allow flexibility around the event and focus on the titles.
"This will be a transitional year, as we better align the affiliation with major promoters. This creates a more financially viable and co-ordinated platform for the series in future years," said Skelton.
"For example, Motorcycling Canterbury is aligning with the Burt Munro for 2024-25 to allow both meetings to run on consecutive weekends in early February 2025.
"We are already in discussion with sponsors and promoters for the next phase of the series and planning to make events a celebration and spectacle at all rounds.
"We are currently working with clubs and promoters on options to reduce series costs."
DATES FOR 2023-24 NZ MOTORCYCLE ROAD-RACE SEASON
Suzuki International Series (and first two rounds of the nationals):
• Round 1, Taupo, Dec 2nd and 3rd;
• Round 2, Manfeild, Feilding, Dec 9th and 10th;
• Whanganui's Cemetery Circuit, Dec 26th (third and final round of Suzuki International Series, but not part of the nationals).
South Island:
• Round 3, Ruapuna, Christchurch (includes GP title races), Jan 6th and 7th;
• Round 4, Levels, Timaru, Jan 13th and 14th;
• Round 5, Burt Munro, Teretonga, Feb 9th, 10th and 11th.
North Island:
• Round 6, Hampton Downs, part of MotoFest, Mar 2nd and 3rd.
• Stand-alone NZ TT title races, Taupo, March 9th and 10th
Credit: NZSBK