KTM GROWS ASIAN MARKET POTENTIAL WITH NEW PHILIPPINES PLANT
Continuing their global production expansion, KTM has this week opened a new factory to supply the growing Asian market in the Phillipines.
The new plant, the product of the formation of KTM Asia Motorcycle Manufacturing Inc., itself a joint-venture partnership between Adventure Cycle Philippines Inc. and Austrian motorcycle giant KTM AG, has led to the creation of the plant that will strive to reach an annual output of 10,000 units from the assembly lines.
The new plant will focus its production on constructing four of the brand's key Street models – the KTM 200 Duke and KTM 390 Duke as well as the sportier RC 200 and KTM RC 390 models.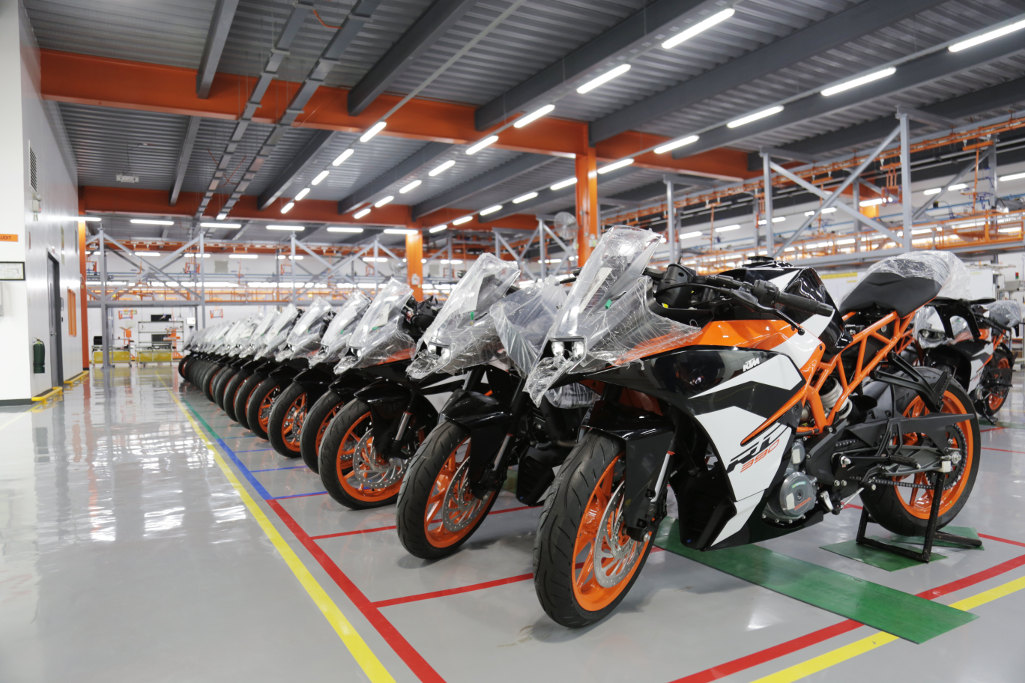 The new site and advanced technology for production will initially start with a 6000 run to supply the market in the region before moving up to five figures. The establishment of the plant is part of KTM's continued international expansion and popularity and also represents the aim to appease demand in diverse global markets as sales of units climb year-on-year. This means while it is currently not aimed at producing bikes for our market, we could potentially see Philippine built bikes in NZ one day.
KTM Asia Motorcycle Manufacturing Inc. will first focus their production to meet local demand in the Phillipines for the models, as well as reach neighbouring territories with even China a potential destination for the bikes due to it being one of the biggest two-wheel markets worldwide (with India the other).
"It seems like a frequent message from us but the opening of this new plant at Laguna and in the Philippines is another fantastic example of how we are managing to take the KTM brand to new corners of the world and touch fresh markets and riders; it's a really exciting time of progression for the company," said KTM AG CSO Hubert Trunkenpolz. "We want to thank the efforts of KTM Asia Motorcycle Manufacturing Inc. for this latest chapter in our story and it is important for us that we have the right – and best – presence in a part of the world where the motorcycle is such a prominent feature of everyday life. We're very keen to see how the facility will develop."
Dino Santos, President and COO of KTM Asia Motorcycle Manufacturing Inc., talked about the plant's opening and the impact for Filipinos and the Philippine economy. "This investment is part of our belief that manufacturing should be a key driver of our country's growth going forward," he explained. "It provides jobs, supply chain opportunities, and helps put the country in the map as a center for innovation and industrialization."
As part of the overall strategy and focus on the South East Asian region, KTM are hopeful of widening the dealer network and expect to reach over 30 dealers in 2017, each providing dedicated sales and post-sale support and expertise.