Triumph Motorcycles New Zealand has officially launched the Bonneville Bobber in New Zealand, and boy does it leave a good first impression.
As with all of Triumph's products these days, the Bobber exudes quality from the moment you lay eyes on it. Swing a leg over the adjustable solo seat and that feeling continues. Everything is in the right place and nothing feels cheap and nasty. Build quality is top notch too. It definitely feels worth the $20,990 price tag, especially if you're the type to pull the bike into your living room and stare at the little details all day. You could easily blow that price out into the stratosphere too, with a massive accessories catalogue just brimming with bling to doll up the Bobber.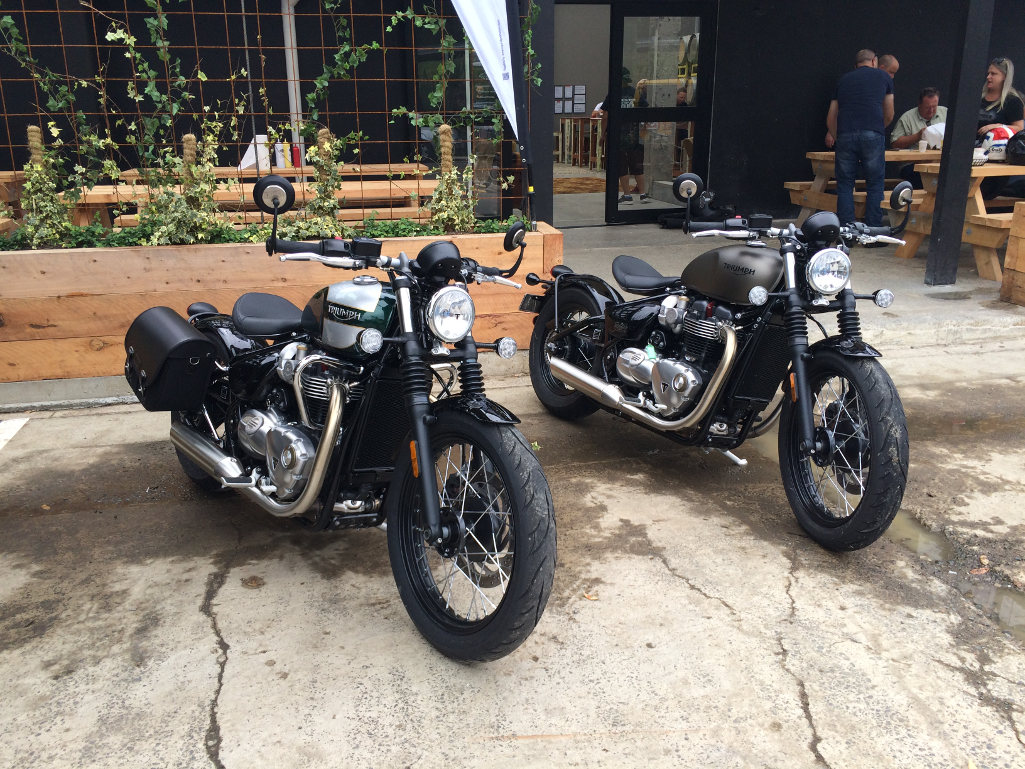 Built upon the Bonneville T120 and sharing its 1200cc High Torque heart, the Bobber chops the subframe off and throws in some very clever engineering to make the bike appear to be a hard tail. Interestingly, despite it's stripped back appearance, we were told that the Bobber is in fact the heavier bike of the two, but from the saddle you don't notice a difference since holds its weight so low to the ground.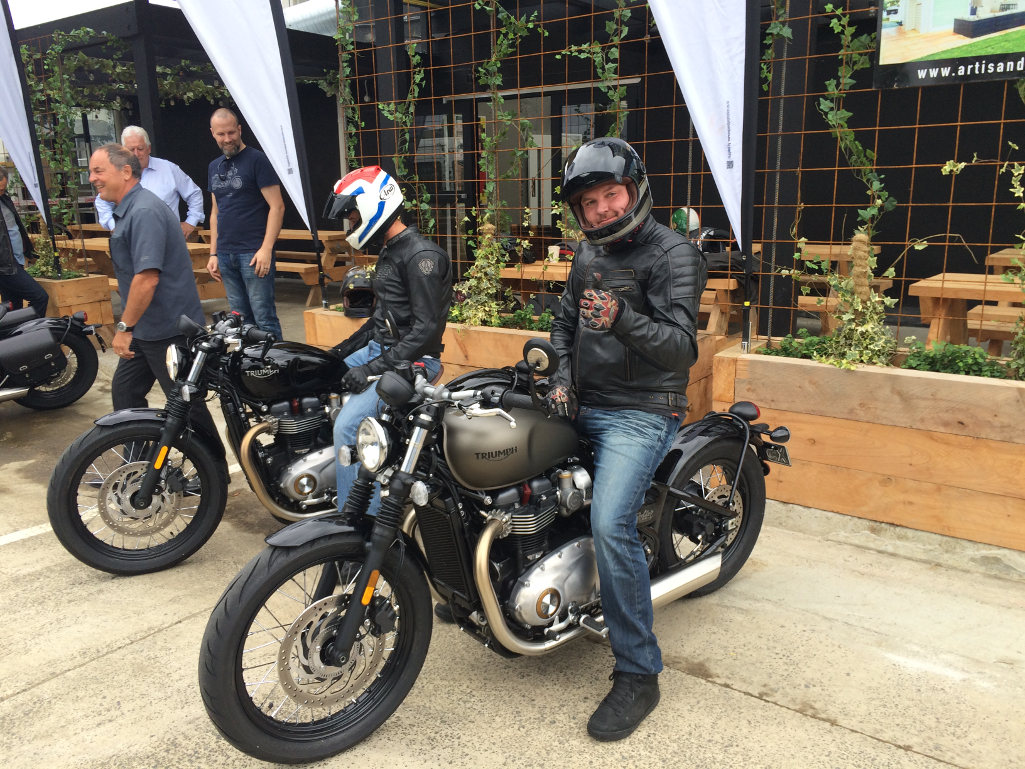 But how's it ride I hear you ask?
Well, it's a modern motorcycle, so it rides great. Unlike the "True Customs" (Factory Custom is a contradiction in terms, is it not?) there are no worrying rattles, no bits fall off, and yet a rather nice rumble out of the factory twin pipes that lets people know you're riding something a little bit special and to take notice of you.
One thing that did throw me was the Torque Assist Clutch, which helps keep the clutch lever feather light in operation. Jumping on and expecting a heavier clutch as per most last capacity bikes, I nearly stalled the bike in front of the throng of colleagues and Triumph NZ personnel. It's easy enough to get used to, and after a while sitting in inner city traffic, I'm almost certain riders will appreciate it being there.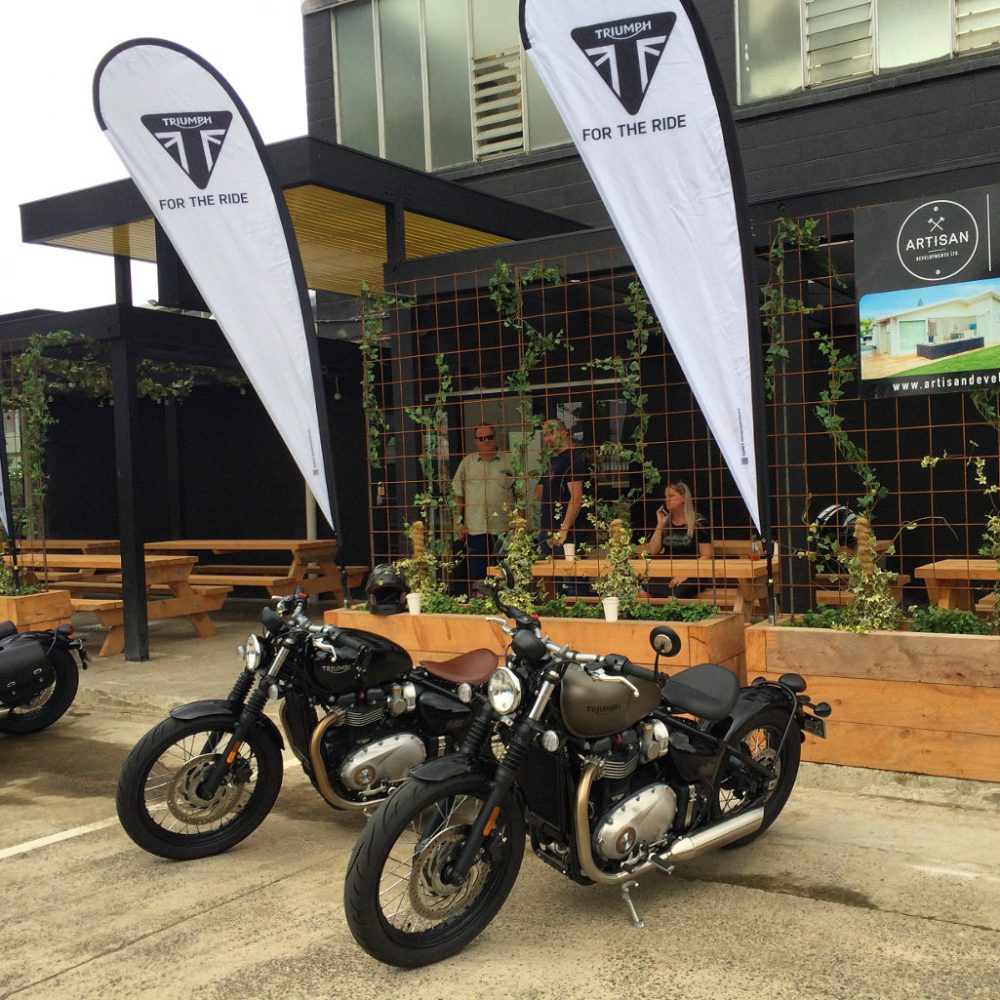 That low ground clearance helps to make it a pretty nimble machine for its style and where it sits in the market, and we were surprised by the cornering clearance during our short jaunt about Auckland City during the NZ launch.
Then there is the electronics package, which is as expected, a 21st Century affair. The TCS is switchable too, just like the T120 Bonneville, so riders can let their inner hooligan out if the mood arises.
We've now got the Bobber in the BRM test garage, so we'll put it through its paces and let you know the full verdict in a future issue of Bike Rider Magazine.
Words: Mat