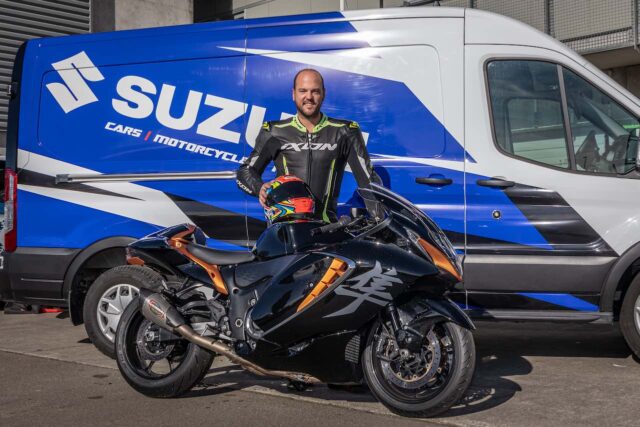 It may be considered something of a 'mission improbable', but former New Zealand Superbike Champion Sloan 'Choppa' Frost is licking his lips in anticipation of his latest assignment.
The 40-year-old father-of-four from Wellington is currently preparing himself for the upcoming 2022 Suzuki International Series, where he will tackle the premier Formula One class on a machine that is actually classified as a "sportbike", rather than an out-and-out race machine.
The Suzuki International Series is scheduled for Taupo and then Manfeild, on December 3-4 and December 10-11 respectively, with the third and final round, as usual, set for the public streets of Whanganui, on the world famous Cemetery Circuit, to run on Boxing Day, December 26.
Frost will race a 1300cc Suzuki Hayabusa in this series, up against the race-bred superbike machinery of all the leading manufacturers, including such illustrious competitors as fellow Suzuki rider and former national superbike champion Daniel Mettam.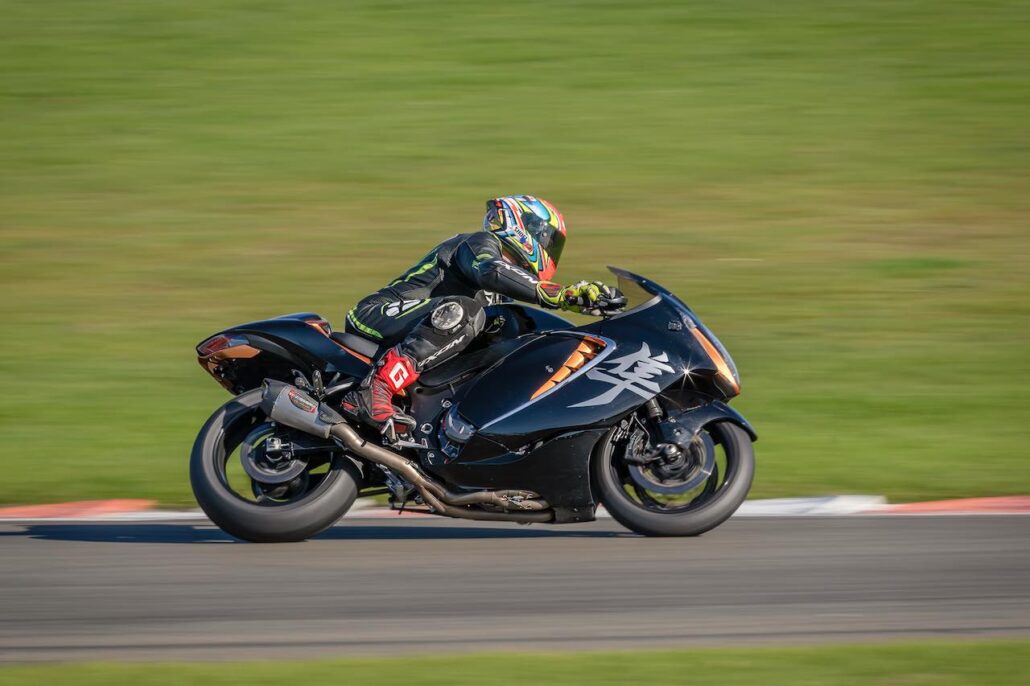 "Let's face it, it's not probable that he will end up on top of the podium, but he's going to have a lot of fun trying and that's what it's all about. It's all about having fun and him highlighting to the bike community just how versatile the Hayabusa bike is," said Simon Meade, Suzuki New Zealand's general manager of Motorcycle/ATV/Marine Marketing.
Frost was Suzuki International Series champion in 2015 and twice New Zealand Superbike Champion, in 2016 and 2018 – then racing a Suzuki GSX-R1000 model superbike.
He realises he will have his work cut out matching the likes of Glen Eden rider Mettam and Whanganui's Suzuki hero Richie Dibben, among others, but he won't be deterred.
"The Hayabusa is a heavy bike, hitting the scales at around 264 kilograms, compared with the 203 kilos of a superbike, and it's not built specifically to race. Sloan will have to put the bike on a bit of a diet and help it lose some weight. With just a few very light modifications, he will be able to turn up at the track with what will basically be a stock GSX1300," said Meade.
"It's going to take a bit of muscle power to get the bike around the race tracks and so Sloan is off to the gym too," Meade laughed. "It's a great bike to ride, with a lot of electronic aids that will make the job easier, and it has a great motor.
"In addition to Suzuki New Zealand, Sloan will be assisted by Bridgestone tyres and KSS Suspension. We will also have a 'Mission Improbable Supporters Club', with more details to come about that via social media, on motorcycle websites and the bike magazines too.
"In initial discussions with Sloan, he said he wanted to race a superbike, but I said to him, 'why don't you just go out and have some fun on a Hayabusa?' And before I could finish the word 'Hayabusa', he said 'yes!' 
"Pressure is on for any rider whenever he turns up to race and it can be an expensive exercise too, but he was keen to turn up with a street bike and just have some fun. It's nice for us to be able to put a bit of extra spark into the sport."
As for the racer himself, Frost said he was "extremely excited" about getting the bike out onto the track.
"I was sort of at a point in my life where I was pulling back from the sport to devote time to my family and my young son Nixon's racing aspirations.
"And I've been away from the sport for a couple of years with all the drama that's been happening in the world, but I realised I really did want to be back on the race track.
"The opportunity to race a new Hayabusa was too good to turn down. It's such an iconic motorcycle and I have some great memories of watching Kiwis greats like Johnny Hepburn and Brian Bernard when they raced the bike in the early 2000's. It will be a privilege and an honour to do the same."
ABOUT THE BIKE:
When launched in 1999, the first generation Hayabusa shocked the motorcycle world by delivering a whole new level of speed, power and overall performance. 
It instantly gained the title of the world's fastest production motorcycle and gave birth to the ultimate sportbike category. 
Even though the industry's adoption of a self-imposed limit soon put an end to the era of top speed wars, the Hayabusa's outstanding performance across all metrics combined with its nimble handling and eye-catching appearance to keep it in the category's No.1 position for the past two decades.
The original Hayabusa was much more than the sum of its parts. The abundant power its engine produced offered a wider range of gear selection options for any given speed, and this ultimately delivered a more controllable and pleasurable ride. 
Aerodynamic styling that instilled the Hayabusa with one of the lowest drag coefficients achieved on a production bike not only contributed to controllability, stability and rider comfort but its striking new design also helped realise the Hayabusa's iconic presence.
Generation two, which was launched in 2008, had its styling updated; the engine capacity increased to 1340cc and the overall performance improved.
Now, the third generation Hayabusa leverages the latest technological innovations to provide even greater control and comfort, and ultimately to assist riders to enjoy outings on the 'Ultimate Sport Bike'.
It will certainly be interesting to see if the 'Ultimate Sport Bike' can also be a race winner at Formula One racing level.