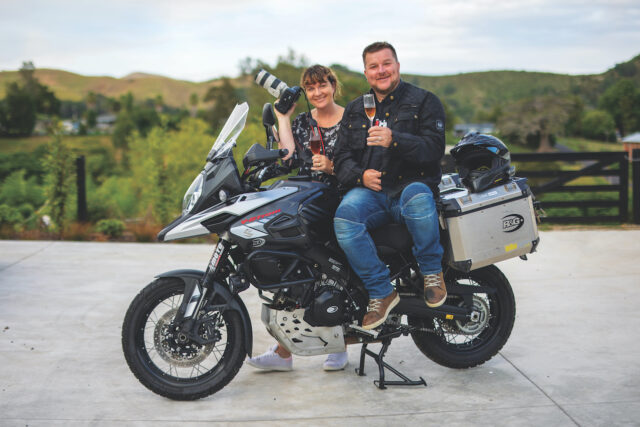 200th ISSUE CELEBRATION
With BRM reaching the milestone of 200 published issues at the beginning of 2021, we take a quick look back across 20 years of publishing New Zealand's leading road bike magazine. It's been a hell of a ride (quite literally), that's taken the team multiple times around the globe, enabled us to meet people and make lifelong friends while riding motorcycles for a living. It sounds like a dream job and, to be honest, it pretty much is…
Evolution
Lots of things have changed in twenty years, from the bikes we ride to the gear we wear and the people who help produce the mag. Back in issue one, Glenn was testing anything the distributors would give a fella from the backblocks of Waikino who they'd never heard of before. Yet within a couple of years, we were literally inundated with new bikes to test each month. Getting a reputation of returning bikes in one piece, nice and clean with a full fuel tank, helped the cause. And it wasn't long before we were on the list of international launches and getting offered the chance to ride crazily exotic machines with eye-watering price tags!
But as the saying goes, behind every successful man there's a woman holding it all together, and that's certainly true with BRM. Without my wife, Kerry, who manages an assortment of important tasks in the background, getting the mag to print on time would be verging on impossible. From driving a large Mercedes van through central Auckland collecting test bikes to handling the accounts, keeping the social media channels going, and, importantly, taking photos of us speeding past on bikes, she's had to become adept at all manner of additional tasks to assist with the workload. Oh, and she keeps the house running too! So, I am truly thankful to her, especially as she gets to put up with my deadline stressing every month…
Pre-Covid Envy
Yep, flying around the globe to ride a brand-new motorcycle sounds pretty cool. And, to be honest, it usually is. But what you don't see is the endless hours jammed into a cattle-class seat or hanging around in airport lounges on the way to a launch where you get to ride a bike for a few hours and then head straight back to the airport to begin the torture all over again. Occasionally, an upgrade makes the whole gig much more bearable, but unlimited food and red wine usually results in just as much pain for the tester when his feet are back on the ground. Some of the best ones? Ducatis at Phillip Island including the Desmosedici MotoGP road bike, Bridgestone tyres in Morocco, Michelins in Spain, Tenere 700 in the Aussie outback for 5 days and many others. There's been a few missed flights, lost luggage and other unforeseen circumstances which have led to a few stressful moments leading up to deadline. But we've always managed to get the mag on the press.