ROCKSTAR ENERGY HUSQVARNA FACTORY RACING RALLY ACE TOPS THE FINAL STAGE TO CLAIM WELL-DESERVED OVERALL VICTORY
Ensuring the best possible end to his week-long adventure in the dunes of Chile, Pablo Quintanilla has secured overall victory at the 2017 edition of the Atacama Rally. The Rockstar Energy Husqvarna Factory Racing rider now sits just six points from the provisional lead of the FIM Cross-Country Rallies World Championship, with two races to go.
Following a well-calculated plan of attack, Pablo took advantage of his good starting position to make up for time lost during yesterday's stage four. Completing the 158km special in a total time of one hour and 35 minutes, the FR 450 Rally mounted rider regained the lead in the overall standings, going on to open up an eventual gap of more than two minutes to his closest rival.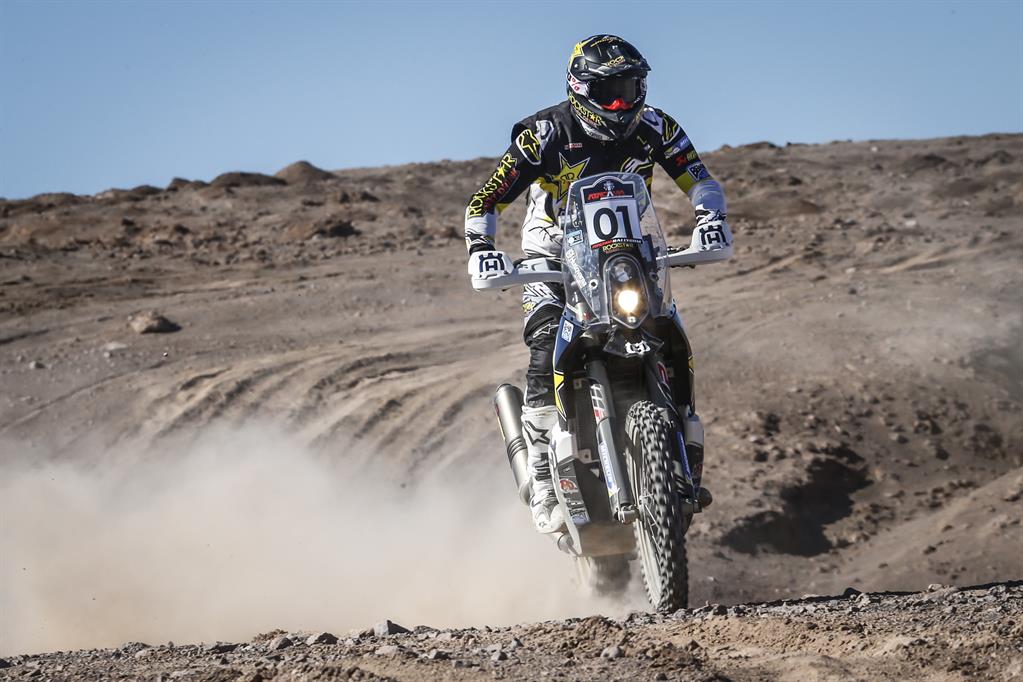 "This victory means a lot to me, Quintanilla said. "After my injury in Qatar, I had such a tough month recovering. To return to competition here at my home round in Chile and take the win, it is such an incredible feeling. All through the event I felt fit and strong on the bike. I am glad that I have been able to close on Sam Sunderland in the championship. With two rounds remaining there is still everything to play for."
The penultimate round of the series, the Desafio Ruta 40 in Argentina, takes place from August 25 to September 1, 2017.
2017 Atacama Rally – Final Overall Classification
1. Pablo Quintanilla (Husqvarna) 12:53:49
2. Kevin Benavides (Honda) 12:56:12
3. Paulo Goncalves (Honda) 13:05:40
4. Sam Sunderland (KTM) 13:17:04
5. Xavier de Soultrait (Yamaha) 13:27:35
6. Matthias Walkner (KTM) 13:27:54