Harley-Davidson have fully revamped their 2018 lineup of softail models with some incredible changes to the iconic American machines
Harley-Davidson have fully revamped their 2018 lineup of softail models with some incredible changes to the iconic American machines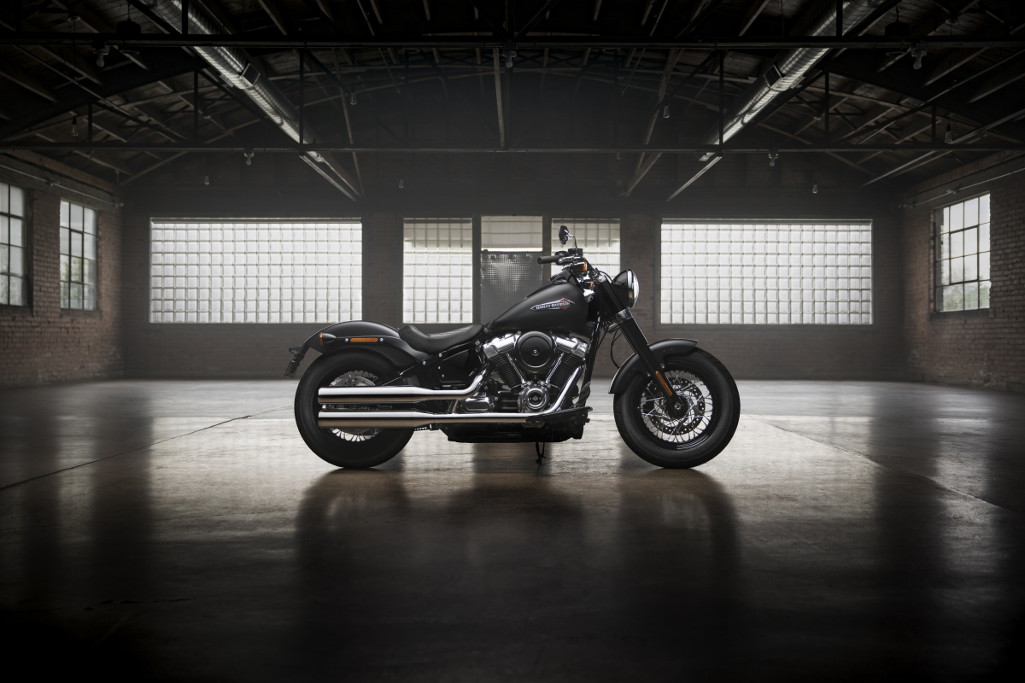 Harley-Davidson has today announced their 2018 Softail lineup – which is set to be launched in California next week – with extensive changes to some of the Motor Company's most loved models.
With the Evolution Twin Cam engine getting a bit long in the tooth, it's no big surprise that the Milwaukee-Eight 107 (1745cc) and 114cu (1868cc) engines which were introduced in the 2017 Touring lineup have taken the Twin Cam's place between the frame rails of the Fat Bob, Fat Boy, Heritage Classic, Low Rider, Softail Slim, Deluxe, Breakout and Street Bob models.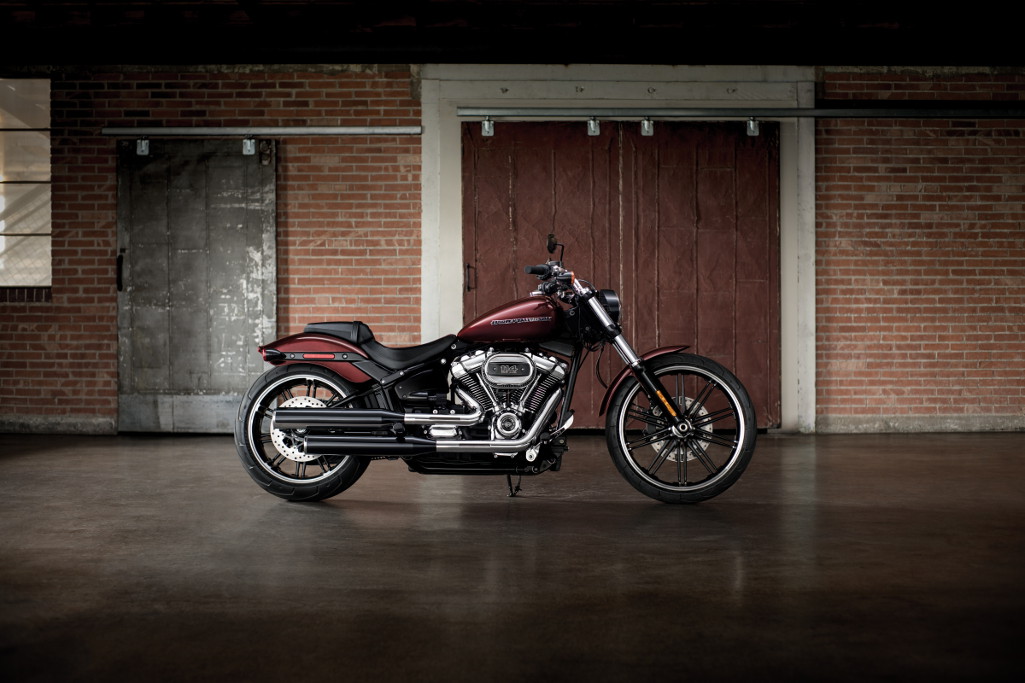 "The new Softail models are the result of the most extensive research and development program in the company's history," said Paul James, manager of product portfolio, Harley-Davidson. "Thousands of hours of testing were put into the complete redesign of these new cruisers. We focused on taking the total rider experience to a higher level, where authenticity, heritage and soul meet the modern edge of technology for a ride that must be felt to be believed."
For 2018, Harley have merged the Softail and Dyna lines into one, which will surely help non-Harley aficionados in keeping track of the expansive model lineup, but also keep production costs in check. With new stiffer and significantly lighter frames to tame the torque of the Milwaukee-Eight engines, each bike is faster, lighter and handles better than any Big Twin cruiser predecessor.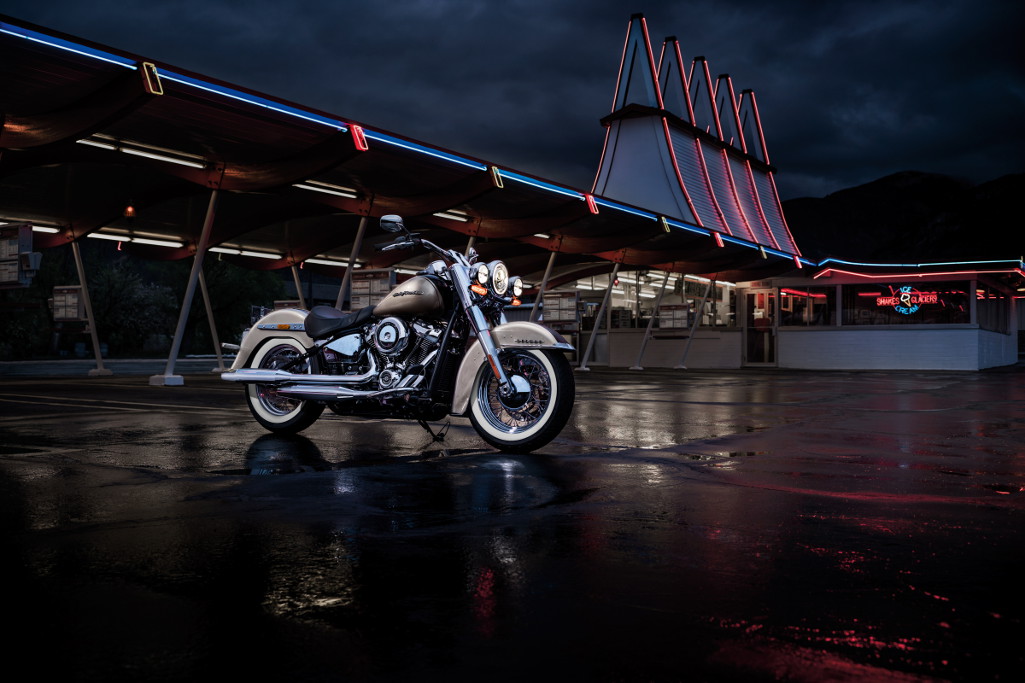 Then there is the suspension, which Harley have been on a mission to get 'just right' in recent years with tremendous success. The new Softail models ditch the classic twin shock arrangement for the rear suspension, moving to an easily adjustable hidden rear mono-shock arrangement and high-performance dual-bending valve front suspension. Harley say the new bikes are lighter and better handling than any of their Big Twin cruiser predecessors, and on appearance alone we'd be prepared to believe it.
Weight is also down across the board, with some models 17kg lighter than their 2016 equivalents.
The Motor Company haven't just swapped frames and engines for the new lineup, but are also introducing a swathe of new technologies into the brand's DNA as well.
New technology features on each model include Daymaker Signature LED Headlamps, an integrated USB charging port, improved electrical system charging, new instrumentation and fuel tanks.
Touring Twist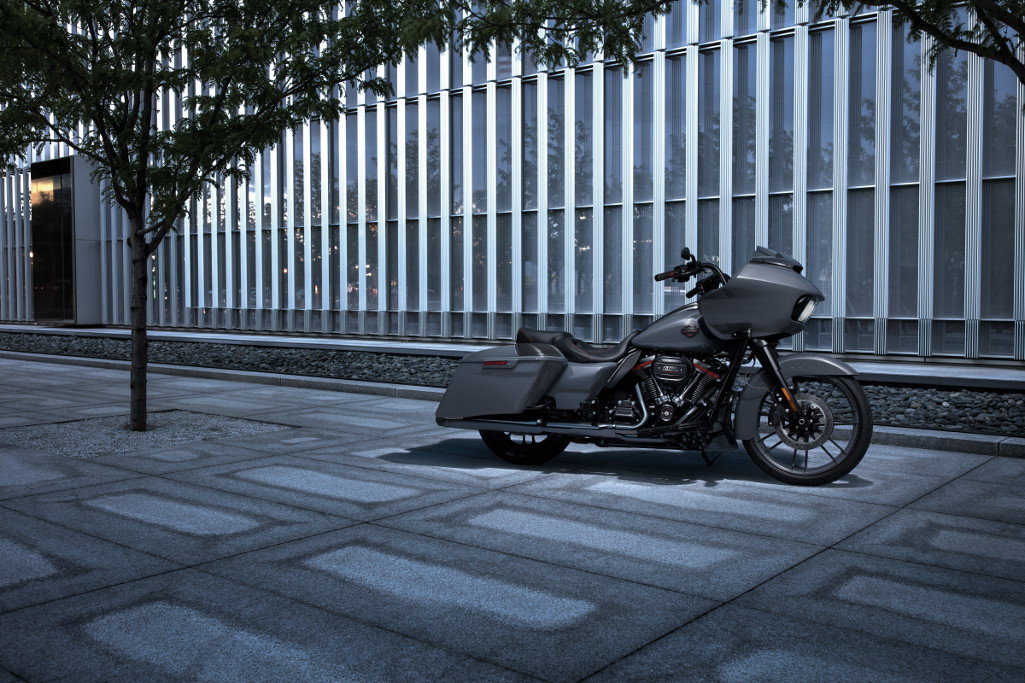 Harley-Davidson have also updated the top-selling Street Glide Special and Road Glide Special Tourers and three new top of the line Custom Vehicle Operations (CVO) models powered by the new 117cu (1923cc) Milwaukee-Eight engine, which takes the crown of the most powerful ever offered by Harley-Davidson.
Harley-Davidson are launching the 2018 models in California next week, and we'll be there to bring you the full launch report in the next issue of Bike Rider Magazine.