Globally renowned motorcycling charity event, The Distinguished Gentleman's Ride, has doubled their commitment to aid the funding of men's mental health programs with their 2017 charity ride. The decision was made by DGR founder, Mark Hawwa, after a well liked volunteer event host took his own life.
In partnership with the Movember Foundation, The Distinguished Gentleman's Ride are continuing to commit 80% of total funds raised to prostate cancer research, with the remainder to go towards men's mental health programs.
Over 70,000 dapper men and women in over 600 cities worldwide will ride classic and vintage styled motorcycles on Sunday, September 24th. On this day, streets across the world – including Sydney, Paris, New York and London – will be humming with the tune of a united front against killers of men.
"It's an important year for the Distinguished Gentleman's Ride. What was already a personal event for many has taken on a new meaning, especially after losing one of our own, said Hawwa. We ride this year for the men of the world who struggle with mental health and for the families and individuals whose lives are affected by prostate cancer."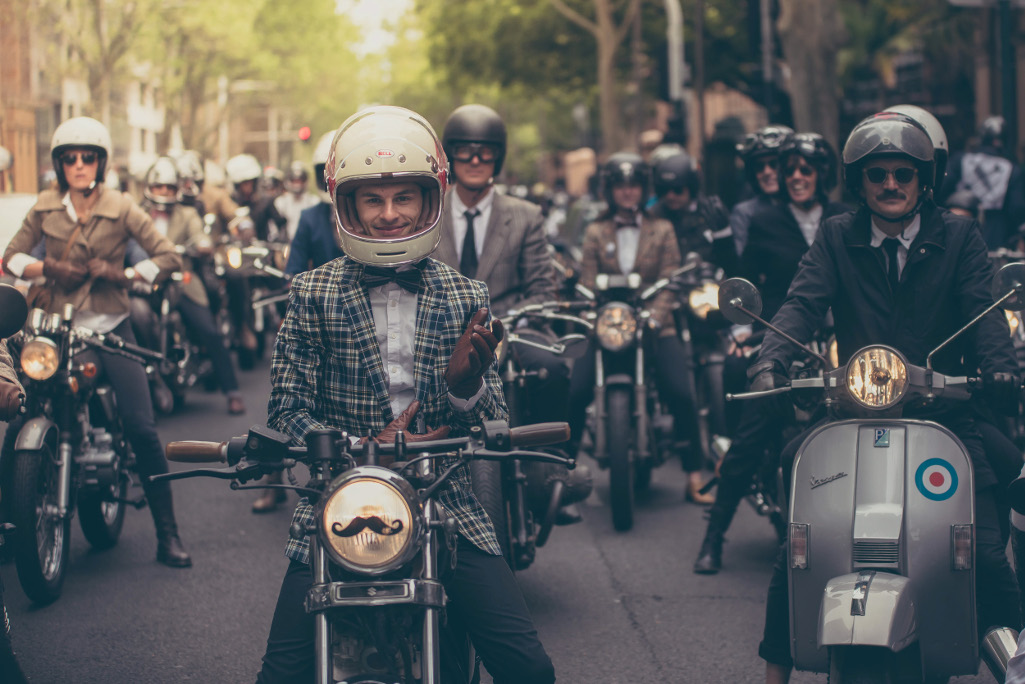 Founded in 2012 in Sydney Australia, the Distinguished Gentleman's Ride has raised over $8M USD for charity since 2013. This year, they aim to raise $5million USD and are encouraging their fellow riders to take a moment to consider their fathers, brothers and sons.
"The past 5 years have seen The Distinguished Gentleman's Ride grow far more than I ever could have imagined – not only in its reach and the number of participants of the ride itself, but in people that have made that decision to get themselves checked. Working with the Movember Foundation has allowed us to target key concerns in men's health, helping us change the lives of men and helping them to live longer and happier.
The Distinguished Gentleman's Rider is sponsored by Triumph Motorcycles and Zenith Watches, with prizes put forth by the sponsors to go to the top fundraisers around the world.
To do your part, visit www.gentlemansride.com to learn more about your local ride. If you can't make the day yourself to join in, you can still help out by sponsoring a rider near you.
So bust out your most dapper of suits, dust off the old girl in the garage, and grow the perfect moustache and join thousands of other riders for the greatest cause on two wheels!