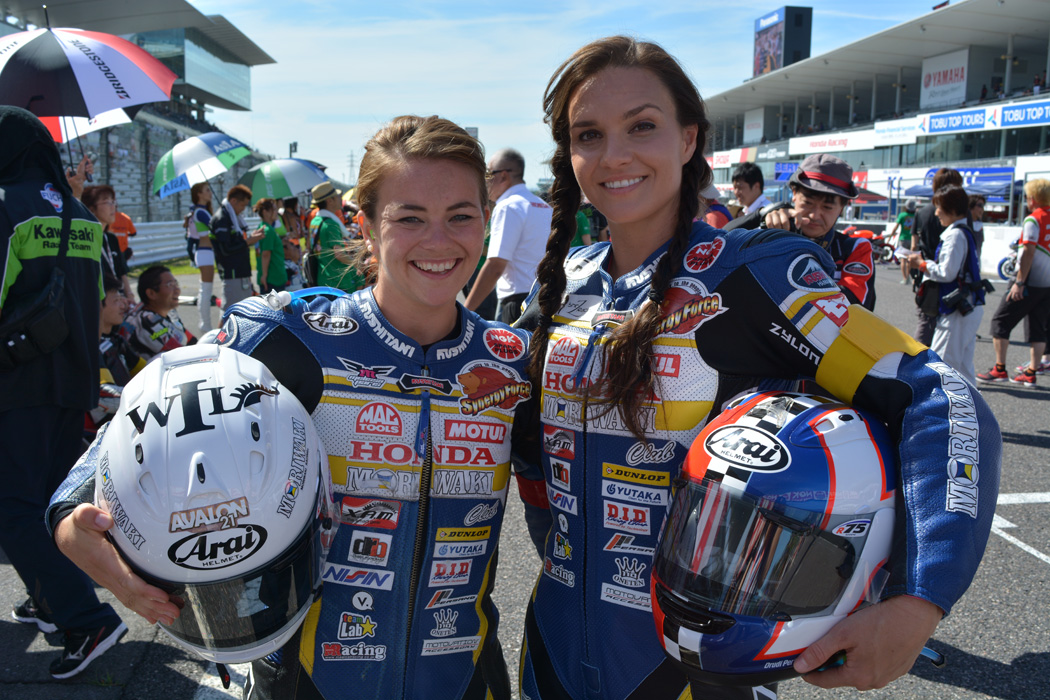 Avalon Biddle received a last minute call-up for the Suzuka 4-Hour – was she interested? You bet.
With the Moriwaki team already having an affinity with Kiwis, going back to the success they had with Croz, that instant decision to jump in the deep end went incredibly well. Av's fitness came into play as much as her speed, with teammate Shelina Moreda suffering arm-pump, handing extra laps to Av. With Melissa Paris sidelined, the fast Kiwi was the ideal substitute and by the end of the event, had formed a firm bond with Midori Moriwaki and the rest of the Team Synergy Force Moriwaki Team.
Finishing 26th out of the 79 teams, it was an excellent showing for the only all-female team to tackle the event. The 4-Hour is raced on600cc machines and the more widely known 8-Hour is for the 1000cc teams.
Avalon's full report will be in the next issue of BRM.